The landscape of the U.S. banking industry has changed in the past few years as strong banks became stronger and weak banks were either gobbled up or failed. The graphic below shows the 50 largest banks in the U.S. based on assets held as of first quarter 2001:
Click to enlarge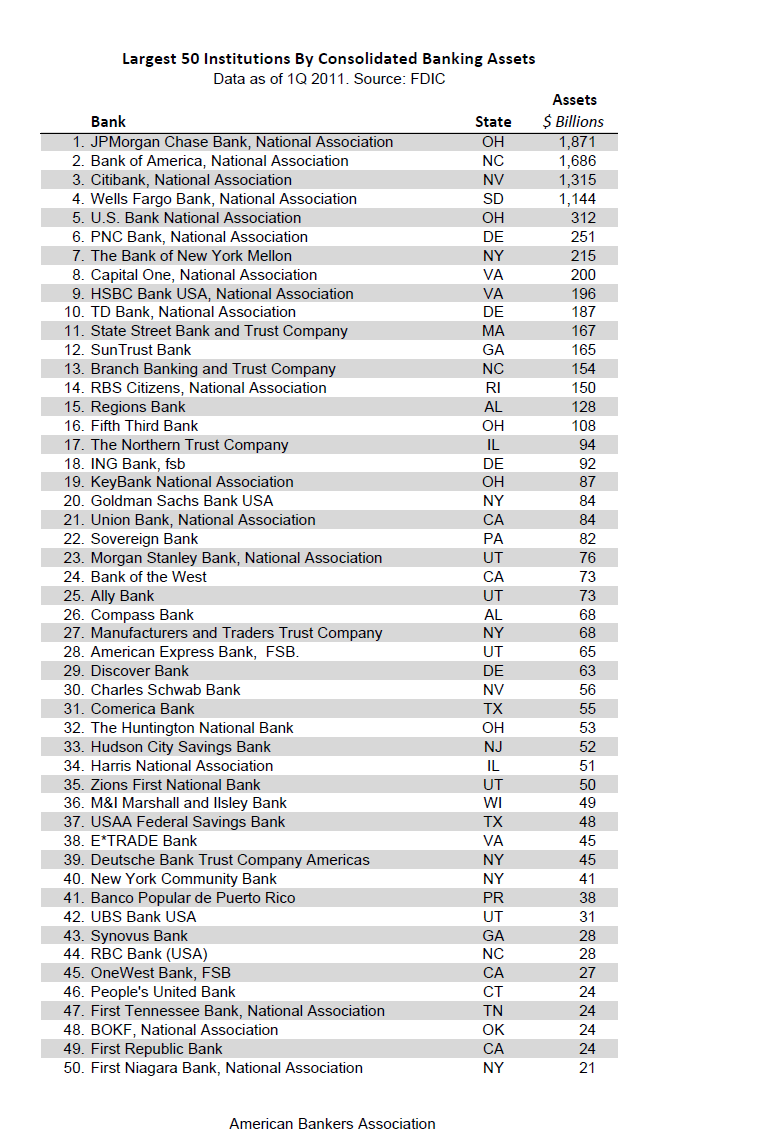 Source American Bankers Association
Wells Fargo (WFC), the smallest among the four super-banks, is four times larger than the next ranked U.S. Bank (USB). All the four largest banks hold over $1 Trillion in assets. It interesting to see that HSBC Bank USA and TD Bank are in the top ten. These banks are subsidiaries of their foreign parents HSBC plc(HBC)  of UK and TD Bank (TD) of Canada respectively. Last Thursday TD Bank overtook Royal Bank of Canada(RY) in market value momentarily on the Toronto Stock Exchange for the first time in a decade.
In December 2010 Canada's Bank of Montreal (BMO) bought Marshall & Ilsley Corp. of Wisconsin for $4.1B in stock.
Disclosure: Long TD, RY, USB, BMO