The conventional wisdom holds that stocks are always the best asset class for long-term investment. However that theory is not entirely true. Investing in equities at the wrong time and holding for the long-term can lead to large and painful losses.
The following three charts shows that investors holding stocks for the long-term may lose a significant portion of their capital:
Click to enlarge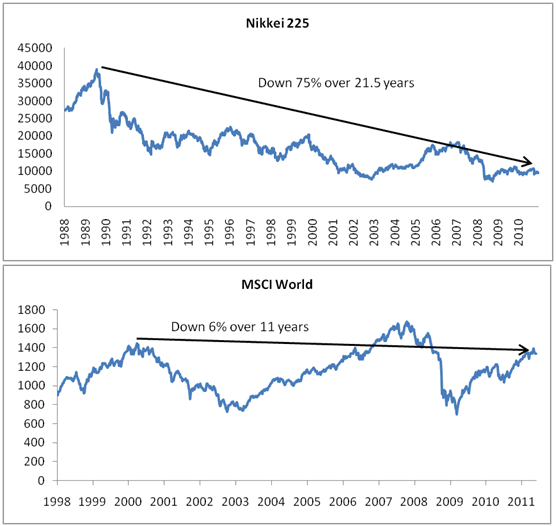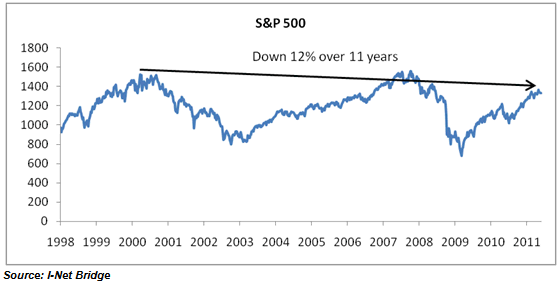 Investors who held Japanese stocks at the end of 1989 have lost an astonishing 75% of their capital over the last 21 years. Similarly the MSCI World and S&P500 Indices are still down 6% and 12% below their respective early 2000 levels.
But stocks held for a very very long-term may yield better returns than other asset classes as shown in the chart below. However for most investors the investment horizon is not a hundred year or more.
Performance of stocks over other asset classes since 1802:
Click to enlarge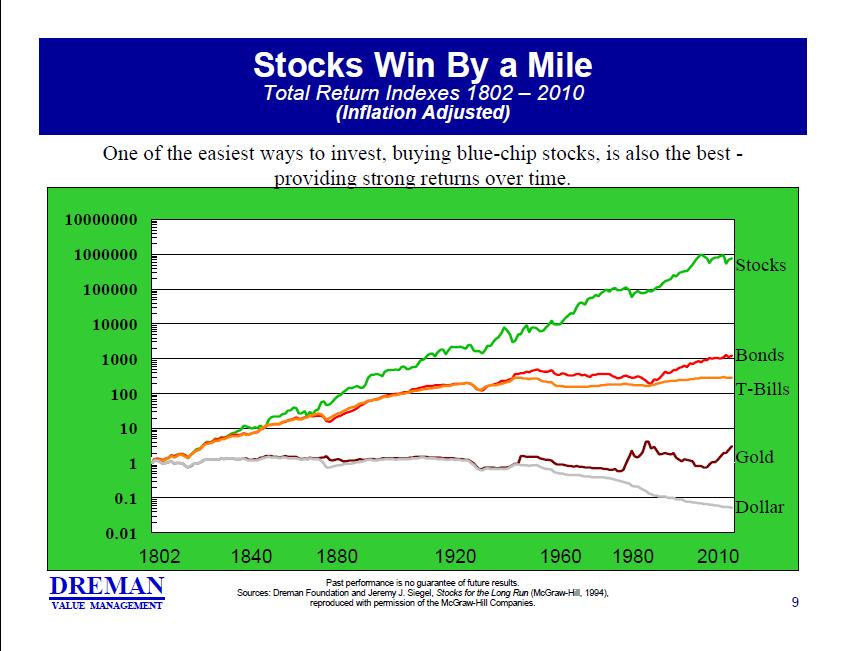 Sources:
The benefits of a flexible approach to asset allocation, PSG Asset Management, South Africa
Dreman Value Management
Related ETFs:
SPDR S&P 500 ETF (SPY)
iShares MSCI Japan Index Fund (EWJ)
Disclosure: No positions