The chart below shows the year total return of the South Africa FTSE/JSE All Share Index from 1926 to 2009: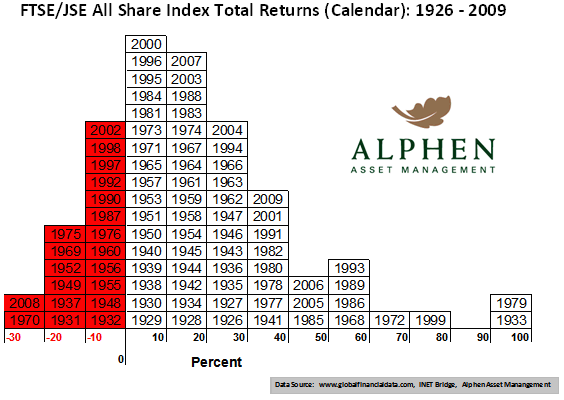 Source: Alpha Asset Management, South Africa
In 2008, the index was down over 30% but up over 40% last year. Since 2000, the index made gains in all years except 2002 and 2008. Riding the commodity bull run, South Africa's main stock index rose over 40% in 2001, 2009 and over 50% in 2005 and 2006.
You may also like:
A Review FTSE/JSE All-Share Index of South Africa (TFS, Mar 2014)
JSE All Share Index, SA Shares
Graphic: 50 years of the FTSE All-Share index, The Telegraph
Related ETF:
iShares MSCI South Africa Index Fund (EZA)
Update (Feb 21, 2021):
1)The evolution of South Africa from Frontier market to Emerging Market:
Click to enlarge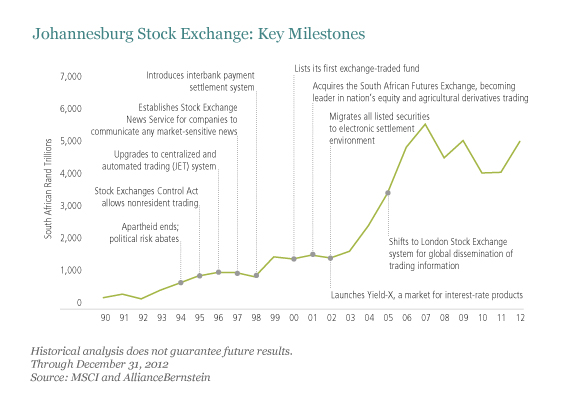 Source: The Path to Becoming an Emerging Market, AB Blog
2) JSE All Share Index-Major Events in 2016: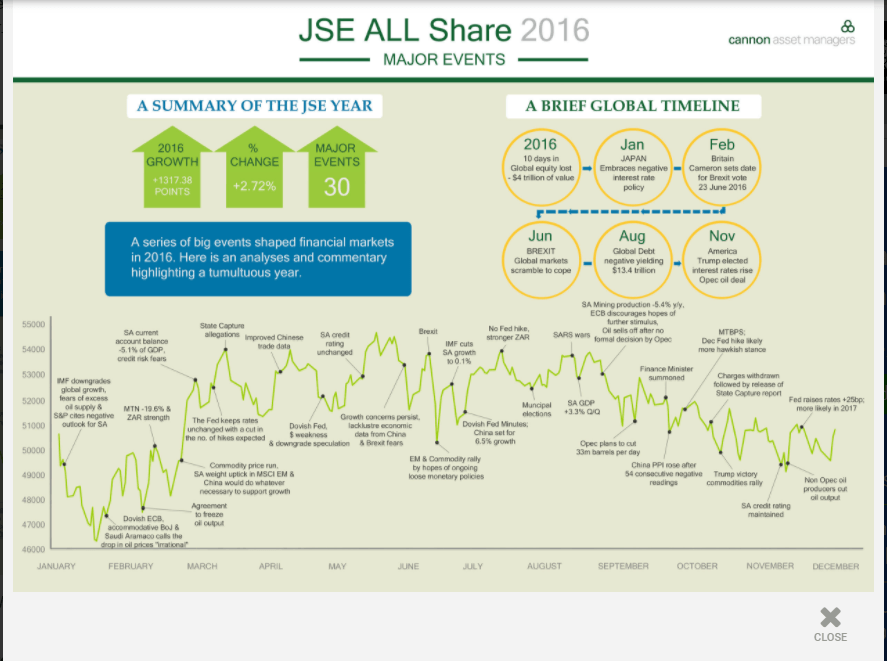 Source: Cannon Asset Managers
3)FTSE/JSE All Share Index TR: monthly from July 1995 to March 2020 (log scale):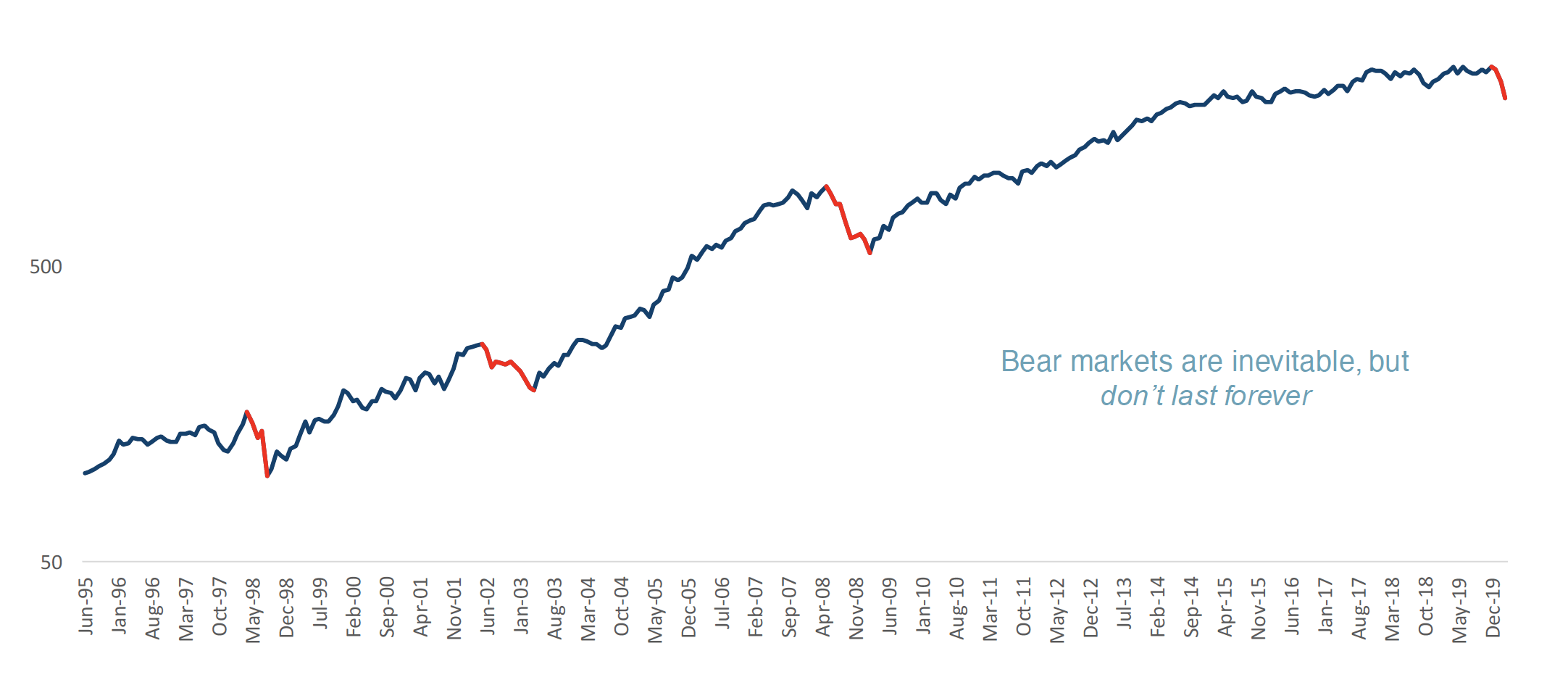 FTSE/JSE All Share Index TR:  subsequent performance after bear markets: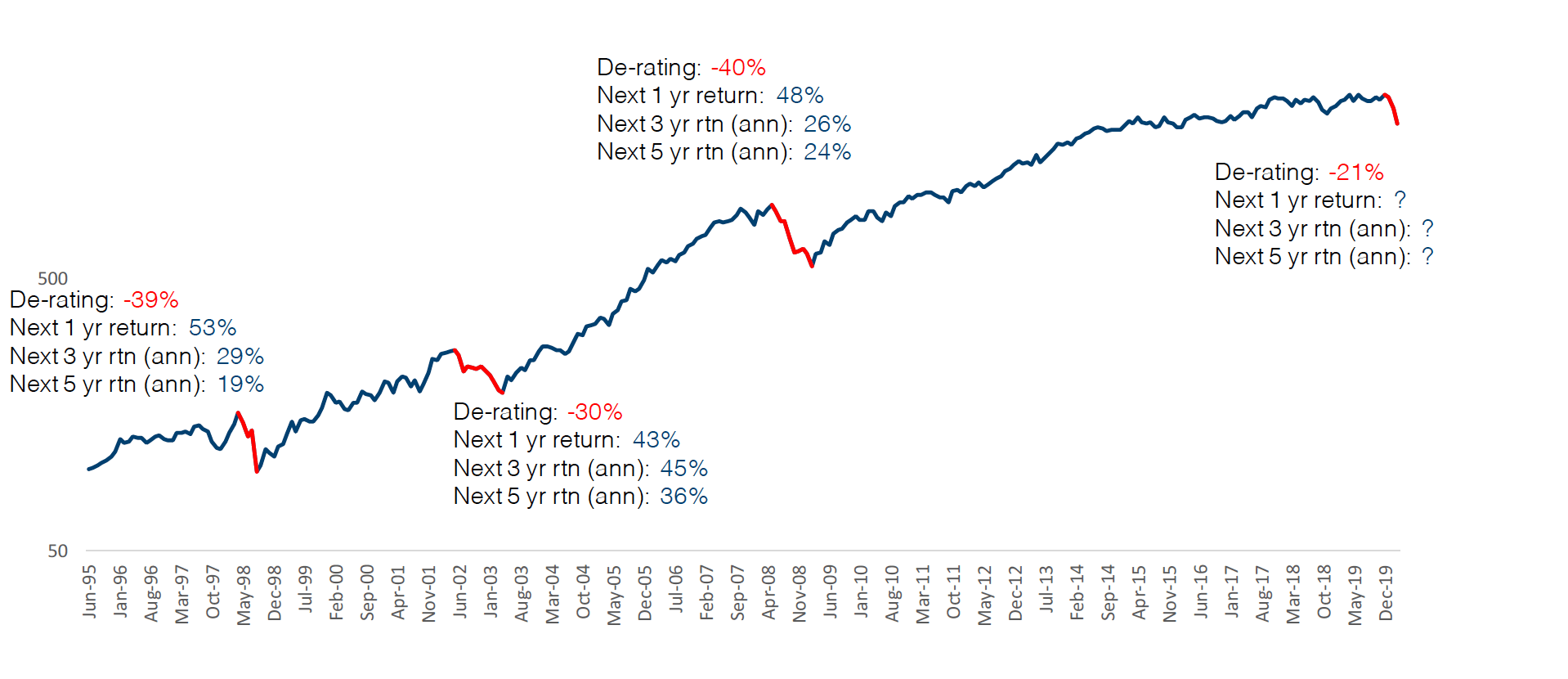 Source: 5 REASONS FOR CLIENTS TO STAY INVESTED, Analytics
Related:
Disclosure: No Positions