The world's best stock in terms of returns is not a U.S.-based company stock. Many people assume that Warren Buffet's Berskhire Hathaway is the world's best stock. However that is not true.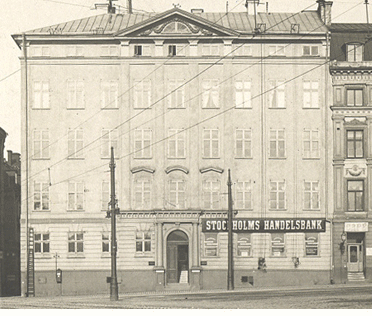 According to the Swedish business daily Dagens Industri's stock market expert  and author Björn Wilke, Sweden's Handelsbanken is the best stock in the world. The company first listed on the Stockholm Stock Exchange in 1873. Since 1900 the stock has gained unimaginable 1.9 million percent thru September last year. That amounts to 10 percent a year not including dividends. A $10 investment made in the stock in 1900 would be worth about  20 million dollars as of September 2009.
Compared to the performance of  Handelsbanken, Warren Buffett's Berkshire Hathaway(BRK.A, BRK.B) has gained just 362,300% since Buffett's takeover in 1964. And General Electric (GE) stock has grown 843,000% from 1900 to the peak of 2007. These findings were confirmed by researchers at the London Business School.
While past performance is not a predictor of future performance, it gives us an opportunity to analyze why and how some companies thrive against all odds while others perform poorly or yield mediocre returns.
Source: The Swedish Wire
A brief note on Handelsbanken:
The bank was founded in the spring of 1871 when a number of prominent companies and individuals in Stockholm's business world founded "Stockholms Handelsbank". At the outset, the bank proclaimed that it would pursue "true banking activities" with deposits and loans and that it would focus on the domestic banking market. Today the bank aims to be a universal bank with 460 branches in Sweden and operations in other Nordic countries and the U.K. Over the years Handelsbanken has followed a very conservative banking model which has led to its success.
Despite the recent financial crisis, the company has paid dividends to shareholders without a break in the past four years. Handelsbanken's dividend policy is that the dividend should be competitive relative to other listed Nordic banks.  The bank's ADR (SVNLY) is very thinly traded. Currently the stock pays a 3.11% dividend. The iShares Sweden ETF (EWD) provides exposure to this bank with an allocation of about 5% total assets.

Disclosure: No positions
Update: