Equity markets always go through periods of booms and busts. During bull markets, stocks can earn astonishing returns and of course when markets turn the other way losses can be shocking. Sometimes the volatility on both ways can be gut wrenching. For stock investors the key attribute for success is to side out the volatility and focus on the long term goal. Simply getting worried about day-to-day movements of the market is not useful.
With that said, the following charts the performance of four investments over the long term from 1926 to 2022:
Click to enlarge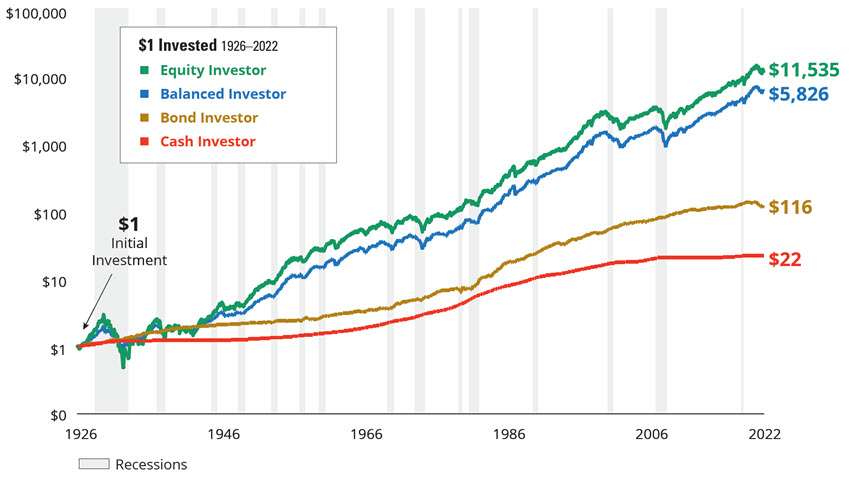 Source: It's Easy to Forget the Market's Good Years, Hartford Funds
The chart shows the stocks earned the best returns and cash was the worst performer. Bonds also fared poorly relative to stocks.
Another important point to remember is that over many years the number years with positive returns are higher than the number of years with negative returns. So by holding stocks for the long run, investors can generate a decent return.
Click to enlarge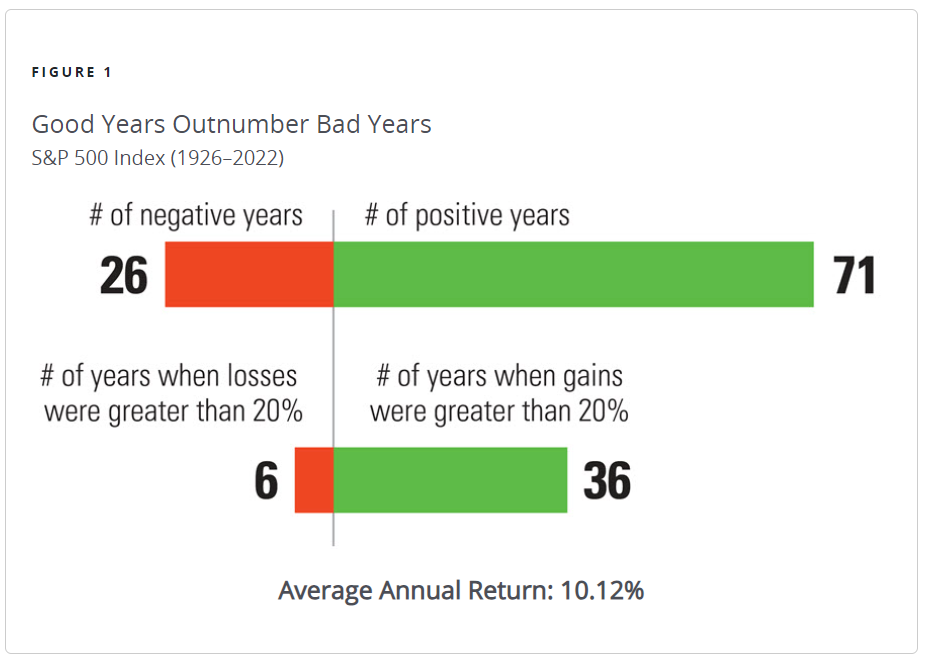 Source: It's Easy to Forget the Market's Good Years, Hartford Funds
Related ETFs:
Disclosure: No positions