Auto parts suppliers is one of the largest industries that supports the auto makers. From proving jobs to hundreds of thousands of workers to producing cutting edge parts these parts suppliers are a major backbone of the global auto industry. With the growth in EVs the parts companies are expanding their portfolios to take advantage of the EV industry.
Automotive News published its annual ranking of the world's largest original equipment suppliers based on 2022 sales in June this year. The following table shows the Top 10 North America-based auto parts suppliers from that list:
Click to enlarge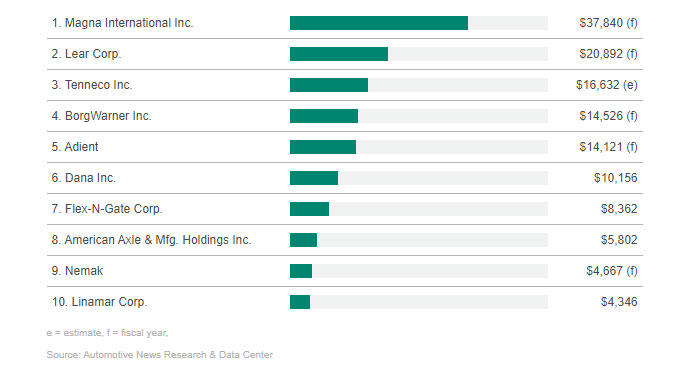 Source: Top suppliers: Giants grow larger, Automotive News
The tickers of some of the companies shown above are listed below:
Investors interested in adding exposure to this sector can use the above list as a starting point for further research.
Disclosure: Long MGA and ADNT