One of the strategies for Australian investors to earn higher returns is to invest in overseas markets. Simply going with Australian domestic equities is not the best idea since markets aboard can yield better returns. In addition, it also offers diversification benefits. The Australian economy is mainly composed of old economy sectors. The major sectors are Mining, Finance, Health & Education, Manufacturing and Construction according to RBA. The tech sector for instance is not a top sector. Accordingly, the IT sector is just 2.4% of the ASX 200 index as shown in the chart below:
Click to enlarge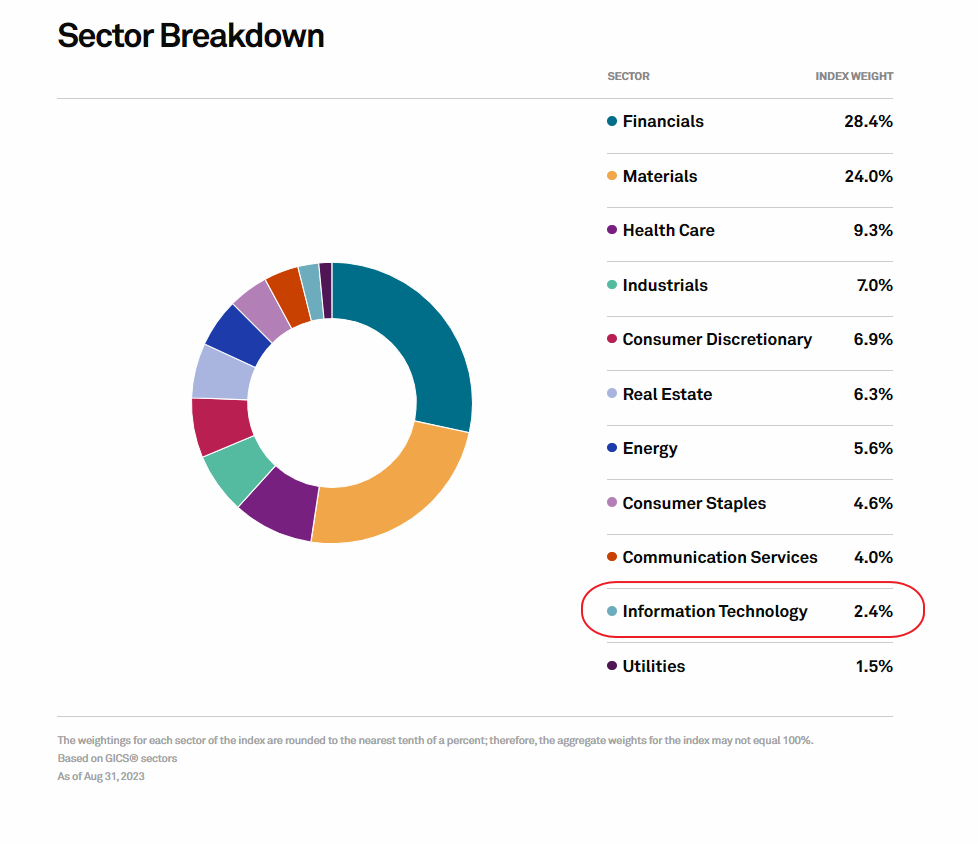 Source: S&P
One of the international markets Aussie investors can consider is the US market. The S&P 500 has trounced the ASX 200 index by a wide margin especially in recent years. The following chart shows the performance of the ASX 200 vs. S&P 500 from June, 2013 to June, 20222:
Click to enlarge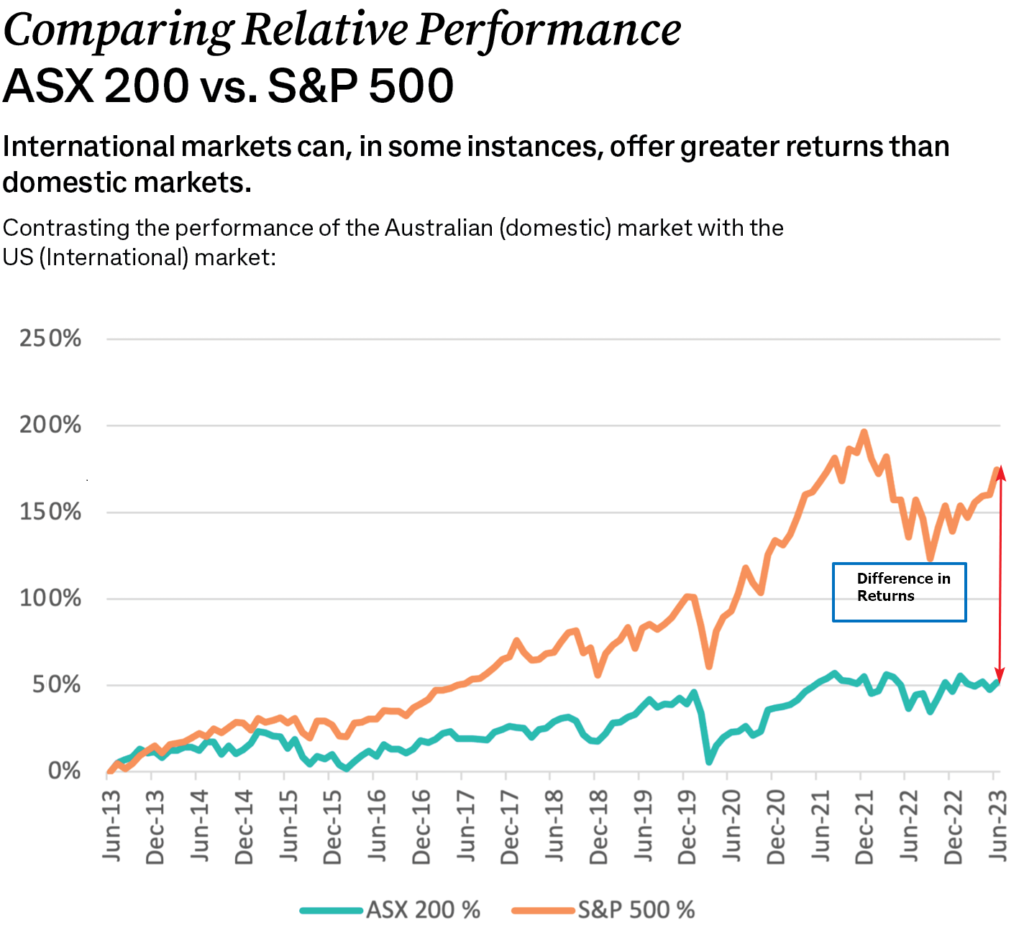 Source: Reuters, CommSec
*10 year comparison based on monthly data ending 30 June 2023. The chart shows the relative performance of the ASX 200 Index (red) compared to the S&P 500 Index (green) In order to compare like for like, both indices have been rebased to a starting value of 1.
Source: CommSec
The huge difference in returns cannot be understated even with taking into account factors like foreign exchange rates, fees, etc.
Related ETFs:
Disclosure: No positions