The long-term returns of gold, stocks and US Treasuries are shown in the table below. Just like other assets, gold also outperformed other assets in some periods while under-performing in others. Overall gold has increased from $40 per ounce at the end of 1970 to $1,887.60 at the end of 2020, for an compound annual return of more than 8% according to a report by The Perth Mint of Australia.
Click to enlarge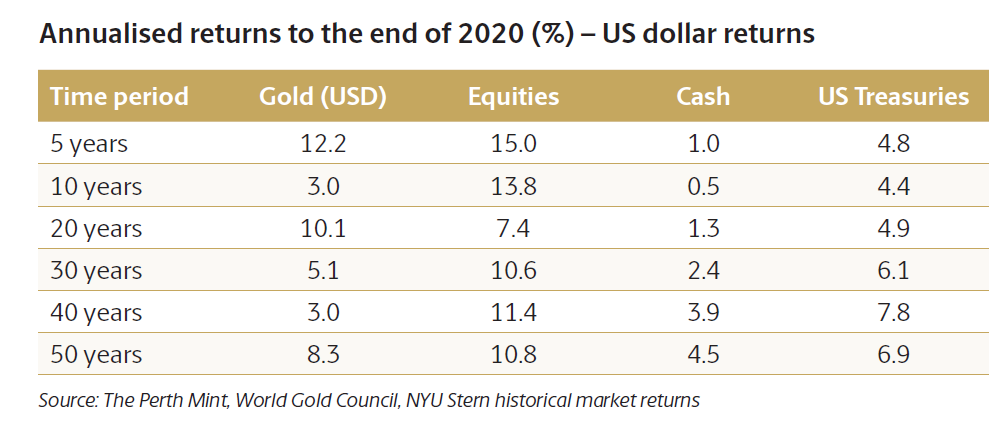 Source: The case for gold: A special report for institutionally managed superannuation funds, The Perth Mint
From an investment point of view, gold has low correlation to stocks as the above table shows. Hence investors can allocate a small portion of their portfolio assets to gold.
Related ETFs:
Disclosure: No positions