Dividends are an important part of total returns when investing in equities. Dividends account for large differences in returns between price returns and total returns. In addition to that, dividend growers are more important for the growth in total returns. The following chart shows the stark differences in return between the S&P 500 Total Return Index vs. S&P 500 Dividend Aristocrats Index:
Click to enlarge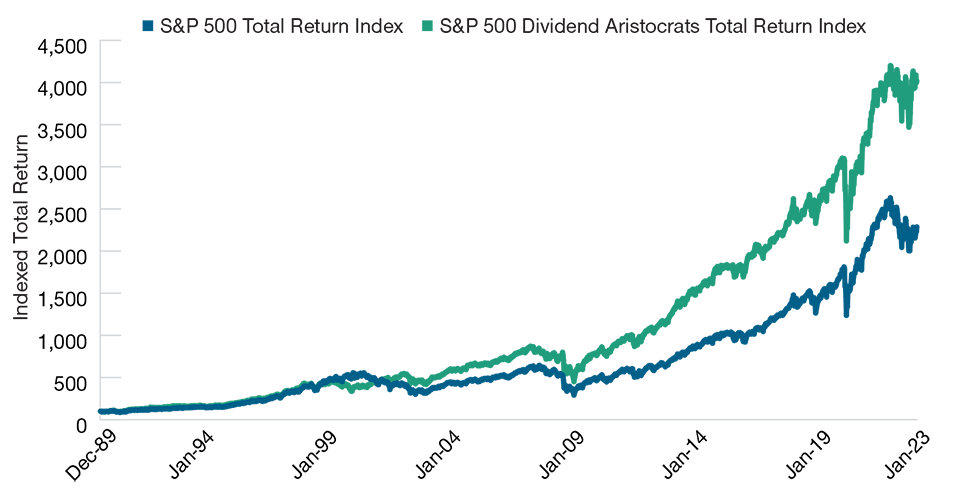 Source: Tapping the Power of Global Equity Dividends by Yoichiro Kai, T.Rowe Price
An excerpt from the above piece:
As an example, the S&P 500 Dividend Aristocrats Index, which represents over 60 S&P 500 companies with 25 consecutive years of dividend increases, has outperformed the S&P 500 Index by more than 75% since 1989 (Figure 4). By identifying companies with the ability to sustain and grow dividends and taking an active, global approach, we believe we have the potential to drive consistent long‑term returns.
So the key takeaway is that dividends can have a substantial impact on total returns especially over the long run. Hence even small dividend yields matter when picking dividend paying stocks. The above chart vividly shows that companies that grow their dividends consistently will generate much higher returns than the ones that just pay dividends.
Related ETFs:
Disclosure No positions