Following other annual charts posted earlier, let us review the last chart in the series on Asset Class returns for 2022 published by Novel Investor. In 2022 cash was the king with a positive return while stocks plunged. REITs were the worst with a loss of about 25%. Bonds did not offer shelter either as shown by the heavy losses in the chart below.
Click to enlarge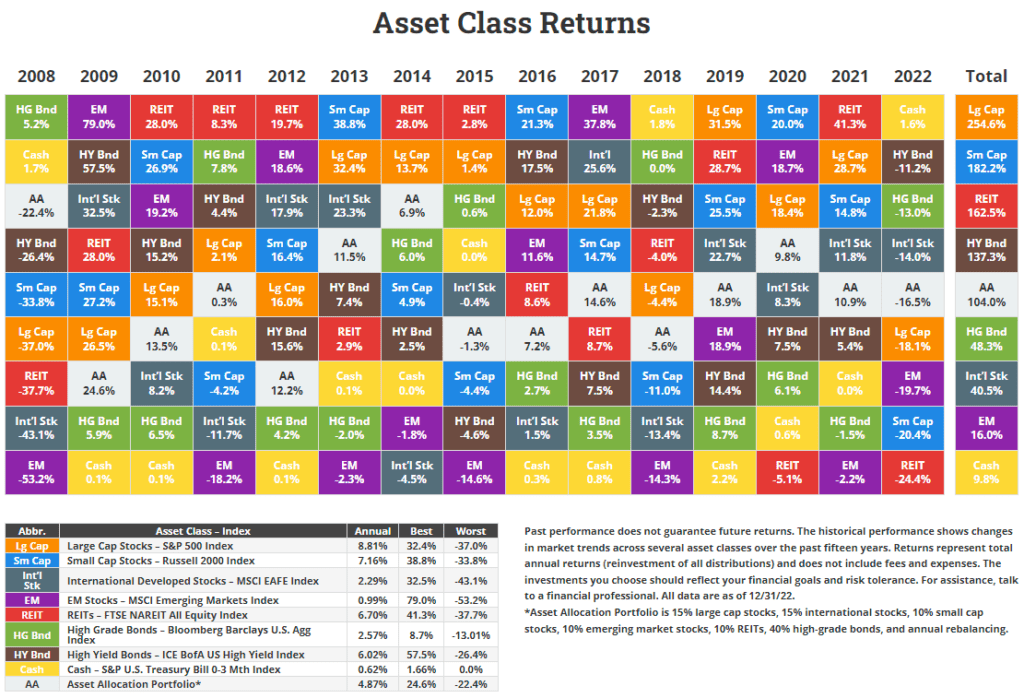 Source: Novel Investor
Related ETFs:
SPDR S&P 500 ETF (SPY)
Vanguard S&P 500 ETF (VOO)
The Complete List of Constituents of the S&P 500 Index can be found here.
Disclosure: No positions