The Covid-19 pandemic showed the critical importance of the global pharmaceutical industry. Unlike other industries, drug companies both large and small swing into action in their quest for the discovery of a covid vaccine. The industry deserves credit for the successful discovery of a vaccine and saving the humanity. With that said, its been a while since we looked at the world's top drug companies. So let's review the top firms in this post.
The Top 10 Pharmaceutical Companies in the world based on 2021 revenues is shown in the chart below:
Click to enlarge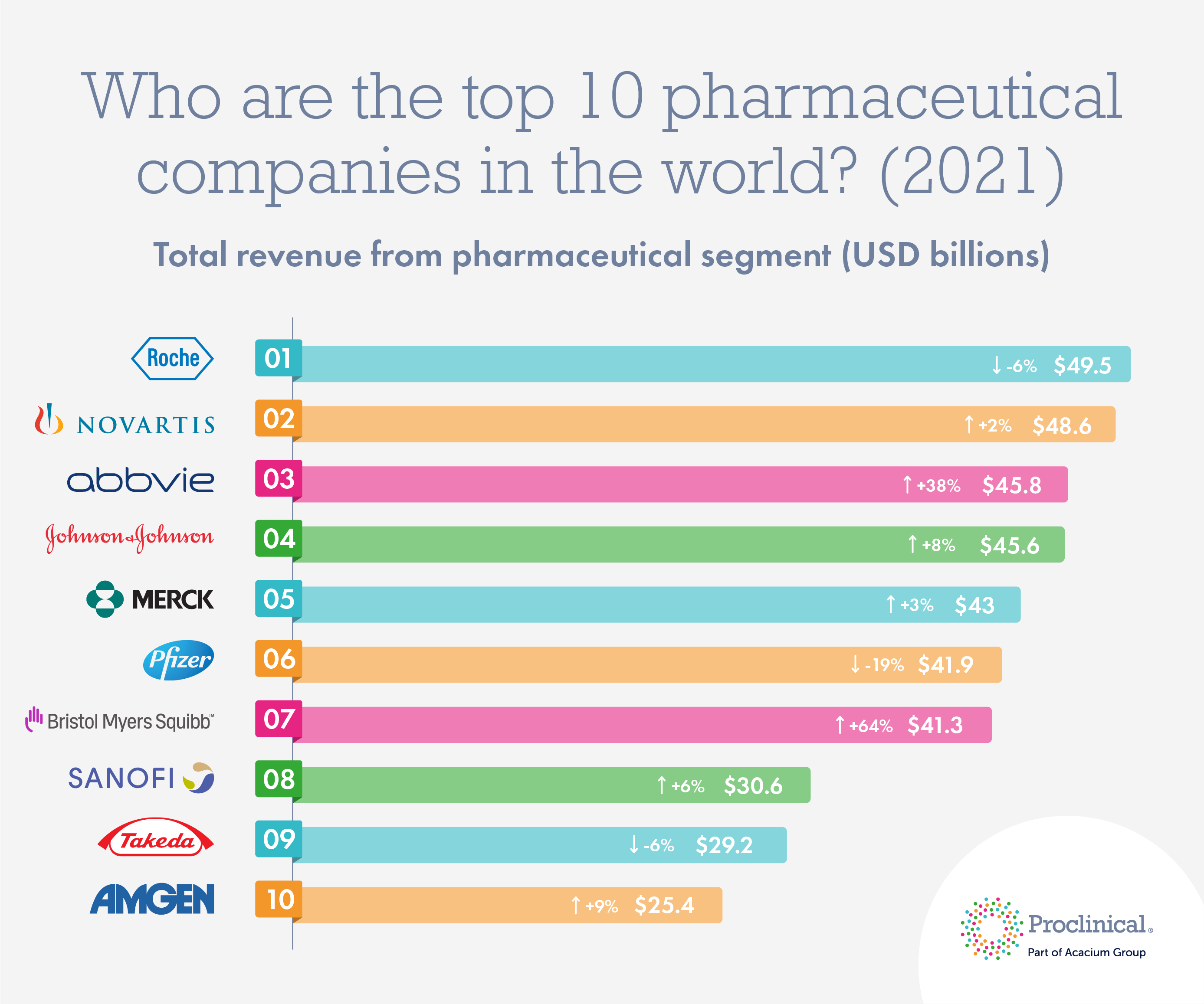 Source: Who are the top 10 pharmaceutical companies in the world? (2021), Proclinical
Swiss drug giant Roche(RHHBY) was the world's top pharma company with a revenue of $49.5 billion in 2020. Roche is a leader in oncology, immunology, infectious diseases, ophthalmology and neuroscience. The next best firm is the cross town rival Novartis(NVS) which has launched breakthrough medicines for over 250 years. The rest of the firms in the top 10 list are the usual leaders.
Referenced Companies:
Disclosure: No positions