Gold is an important asset to own in a well-diversified portfolio. Gold offers portfolio protection especially during periods of high volatility in equity markets or crises. This is because when equities crash gold generally rises and hence offers stability to a portfolio. Since gold as an asset class does not produce income such as dividends it is not necessary or prudent to assign large part of a portfolio.
Gold has positive co-relation to stocks during equity market expansions according to an article at World Gold Council. During equity market downturns and other crises gold has negative co-relation to equities.
Click to enlarge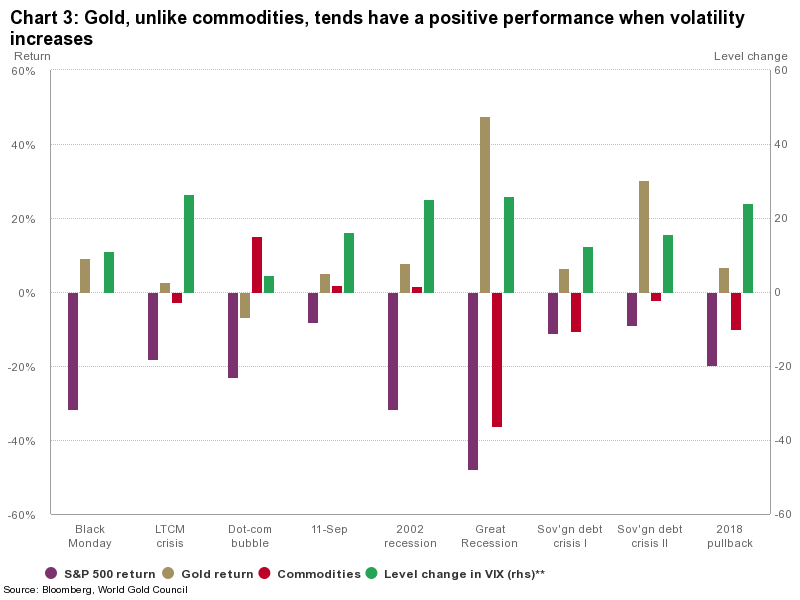 Source: Gold: the most effective commodity investment, World Gold Council
The chart shows that during the Great Recession in equity markets in 2008 when equities plunged around 50%, gold rose over 45%. In other instances such as during the sovereign debt crises in the last decade also gold performed very well relative to other assets including stocks.
Related ETF:
Earlier:
Disclosure: No Positions