Gold is an important asset class that is good to own during bull and bear markets although a small portion of a well-diversified portfolio should suffice. During bull markets in equities gold may not earn high returns. However during bear markets or when uncertainty plagues the market such as now then gold is a great asset to have in one's portfolio. The soaring prices of gold is evidence of this. With that said, how has gold performed over other asset classes in the past few years?
The following chart provides some answers. It shows the annual returns of gold and other asset classes such as cash, US stocks, bonds, etc. from 1980 to 2019:
Click to enlarge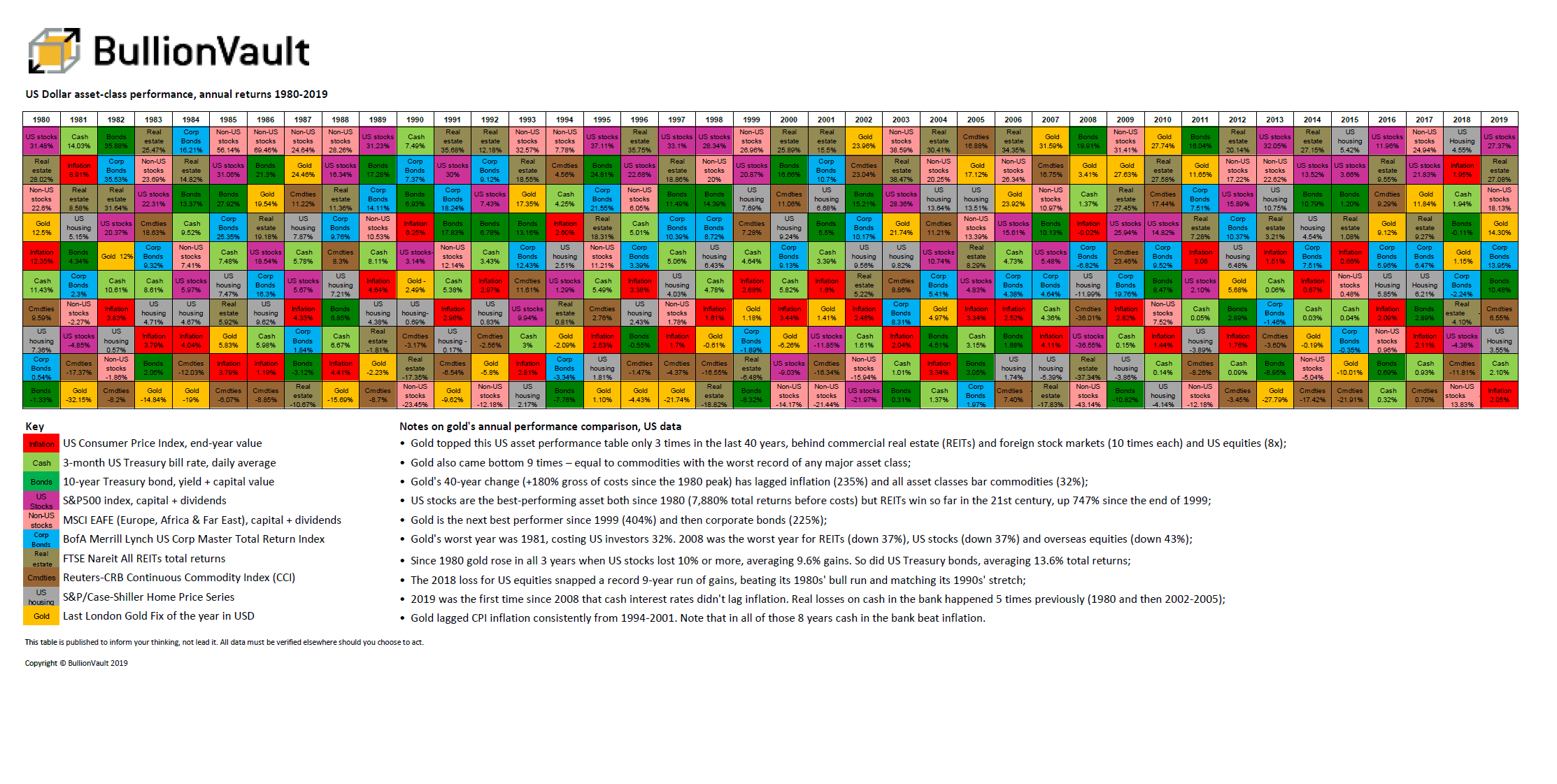 Source: Bullion Vault
Gold was the best performer during past crises such as in 2002 when US stock plunged. Ever since the dot com crash, gold has yielded positive returns in all the years except in 2013, 2014 and 2015.
Related ETF:
Disclosure: No positions