Stocks outperform bonds over the long term overcoming many obstacles along the way such as wars, recessions, inflation,  political uncertainty, natural disasters, etc. During short time periods such as a few months or a years during recessions sometimes bonds have done well relative to bonds. However stocks are the best asset type to own to build real wealth. The following chart shows the growth of $100,000 invested in stocks and bonds from 1975 thru 2019:
Click to enlarge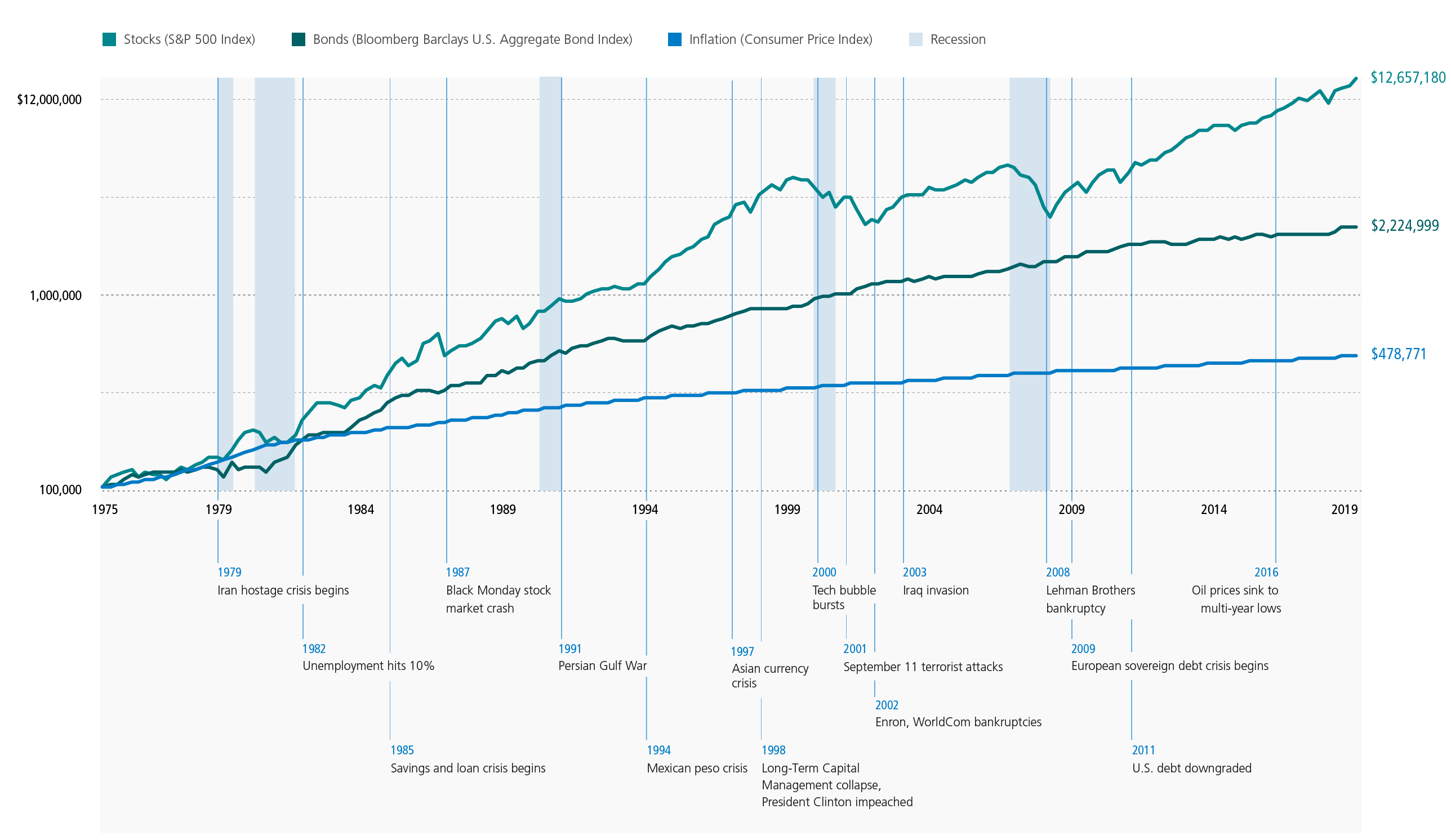 Source: U.S. equity investing, John Hancock Investment Management
The investment in equities would have soared to over $12 million whereas bonds would have increased to just over $2 million. The above chart also shows some of the critical events that occurred during the time period.
Related ETFs:
Disclosure: No Positions