The single country index returns chart for emerging markets was recently updated by Novel Investor for the first half of this year. The best performing marker was China with a return of 3.6% and the worst market was Colombia with a loss around 45%. Chinese equities have held especially well this year as China was the first country to be ravaged by the novel Coronavirus and subsequently emerged first. Moreover the economy has held up better than in other countries and the relatively loss of lives and infections has led to Chinese stocks performing better than other emerging markets. The next best performing markets were Taiwan and South Korea. The semiconductor industry has soared so far this year due to the rising dominance of tech companies. So it is not surprising that Taiwan is the 2nd best emerging market.
Colombia was the worst performer because of its heavy dependence on Ecopetrol(EC), one of the world's top oil producers. As the price of crude oil collapse earlier this year Ecopetrol and Colombia in general was adversely impacted. In addition to Ecopetrol, the largest bank by assets Bancolombia (CIB) also fell heavily. Other countries such as Russia and Brazil which are also concentrated by the energy industry have also done poorly so far.
The following chart shows the returns of emerging markets thru first half of 2020:
Click to enlarge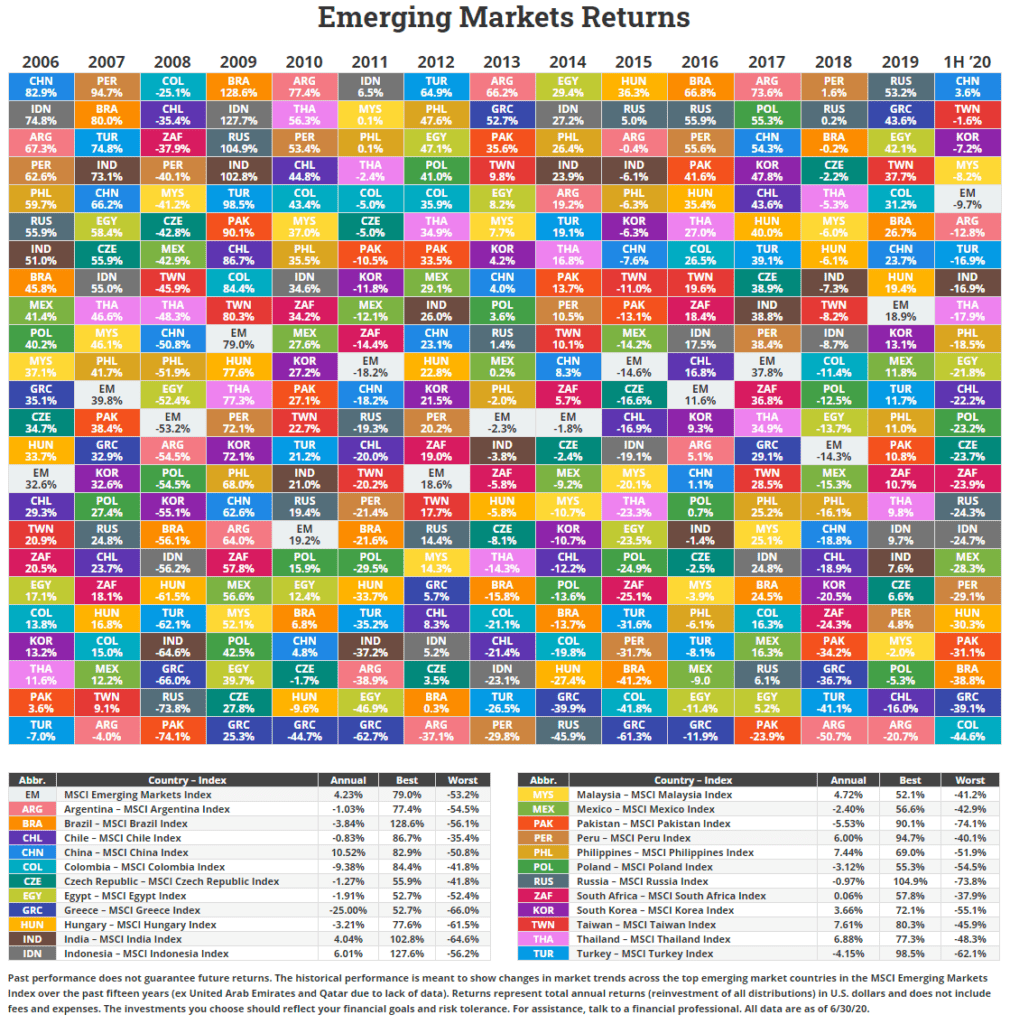 Note: The returns noted above are based on MSCI country index returns.
Source: Novel Investor
Disclosure: Long EC