ETFs that focus on a single county are popular among investors to gain exposure to a country. For example if one needs exposure to the UK equity market one can go with the iShares UK ETF(EWU). However simply investing in a single country ETF may not be the way to profit from growth of that country's equity market.
For example, the benchmark index of Brazil, Bovespa has grown by more than 120% in the past 5 years. But the iShares Brazil ETF(EWZ) has increased by only 26%+ as shown in the comparison chart below:
Click to enlarge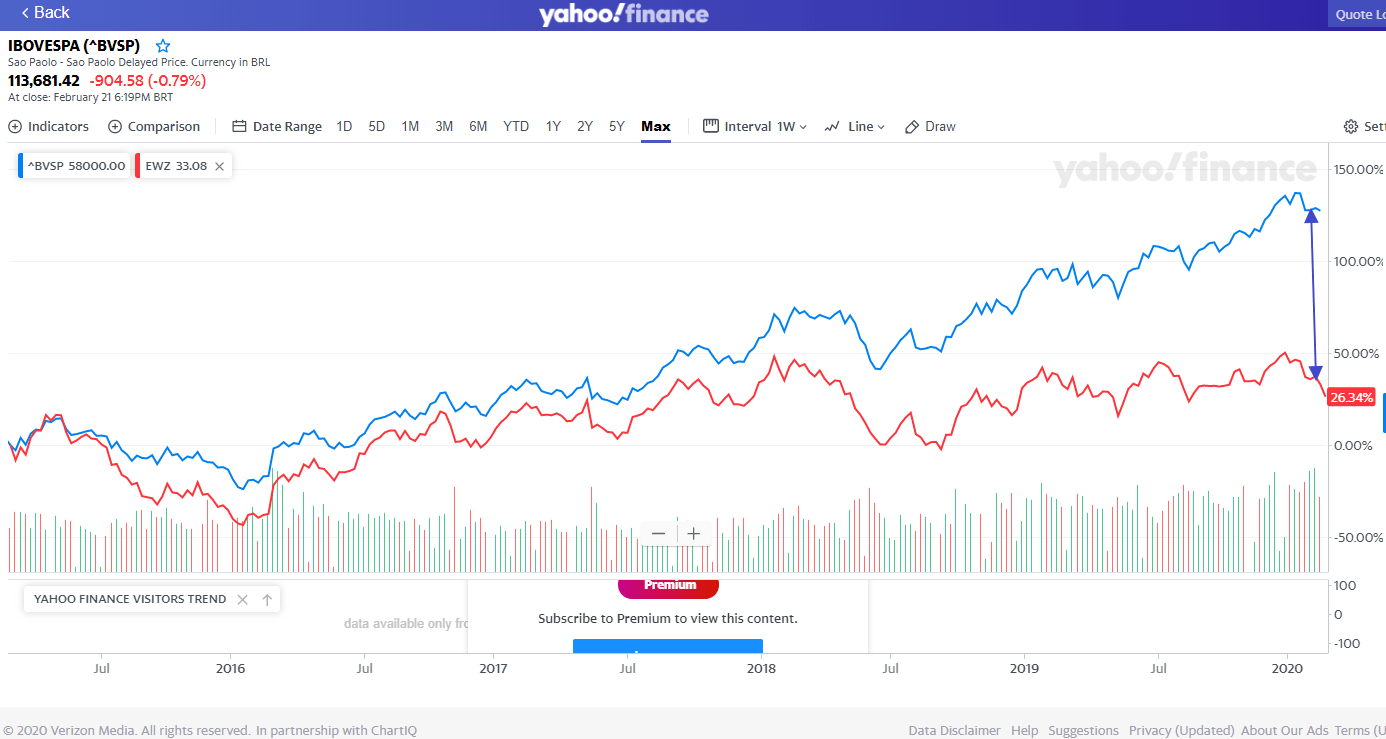 Source: Yahoo Finance
iShares describes the Investment Objective of EWZ as follows:
The iShares MSCI Brazil ETF seeks to track the investment results of an index composed of Brazilian equities.
Related ETF:
 iShares MSCI Brazil Index (EWZ)
Disclosure: No Positions