Dividends account for a substantial portion of total returns especially over the long run. Though the yield on the S&P 500 has stayed around 2% for many years now, total return is boosted in the long run with dividend reinvestment.
The following chart shows the growth of $100 with and without dividends from 1980 thru mid 2019:
Click to enlarge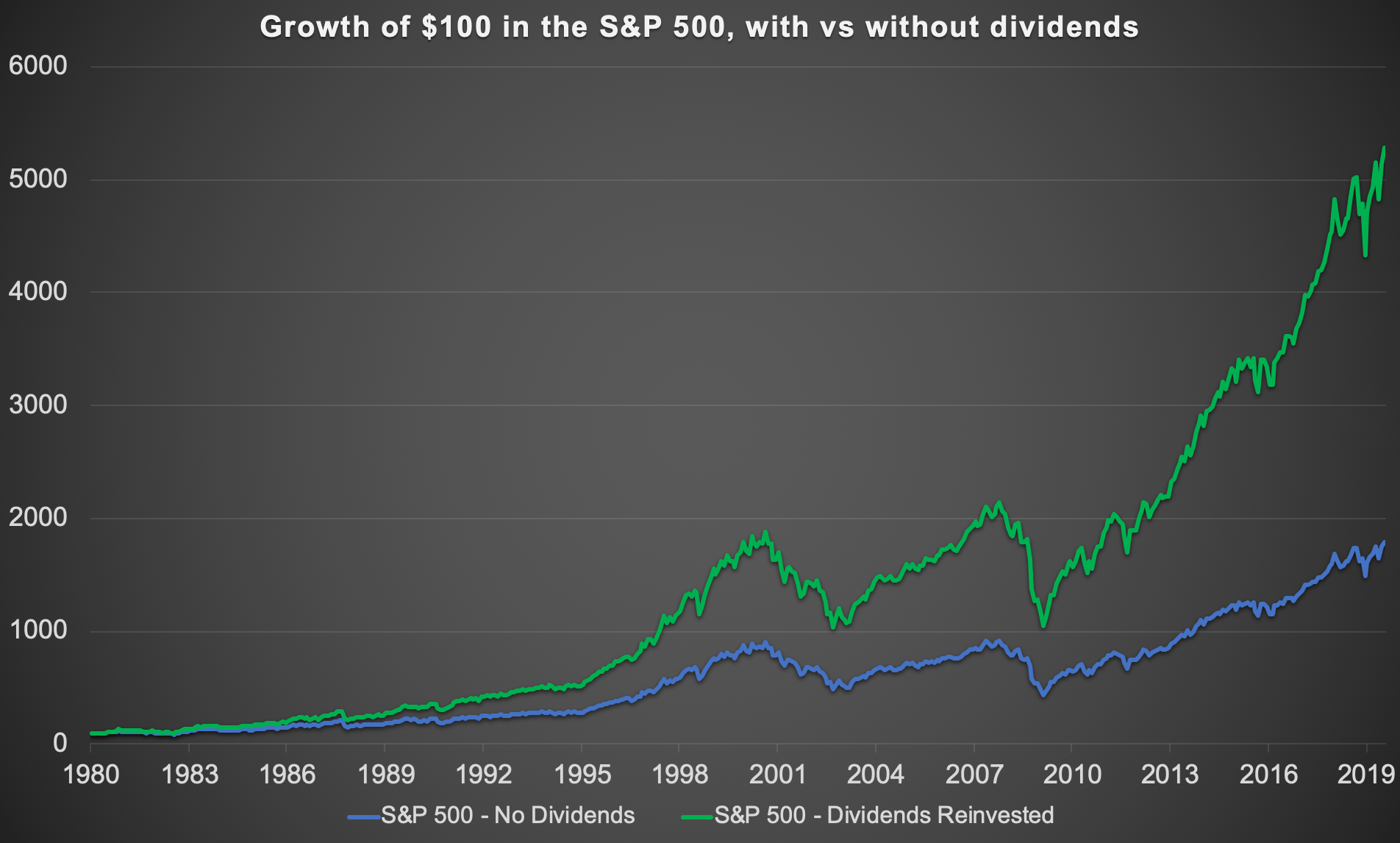 Source: 75% of S&P 500 Returns Come From Dividends: 1980-2019, GFM Asset Management
From the above article:
Today's chart shows the growth of an initial $100 in the S&P 500 ignoring dividends vs with dividends reinvested. The S&P 500 index has risen to 17.9x its 1980 value, but with dividends reinvested, $100,000 would have grown 52.9x to $5,285,910.
Related ETFs:
Disclosure: No Positions