The World's Top 20 Arms Producing and Military Service Companies are shown in the infographics below. As usual, US firms dominate the list taking 9 out of the 20 spots and 4 out of the top 5. The world's largest weapons maker is Lockheed Martin(LMT). Though most people know Boeing (BA) as the maker of airliners, the firm is also leads the world in arms manufacturing. A new report shows that China is now the world's second largest arms producer ahead of Russia. Traditionally Russia ranked the second, behind only the US.
Click to enlarge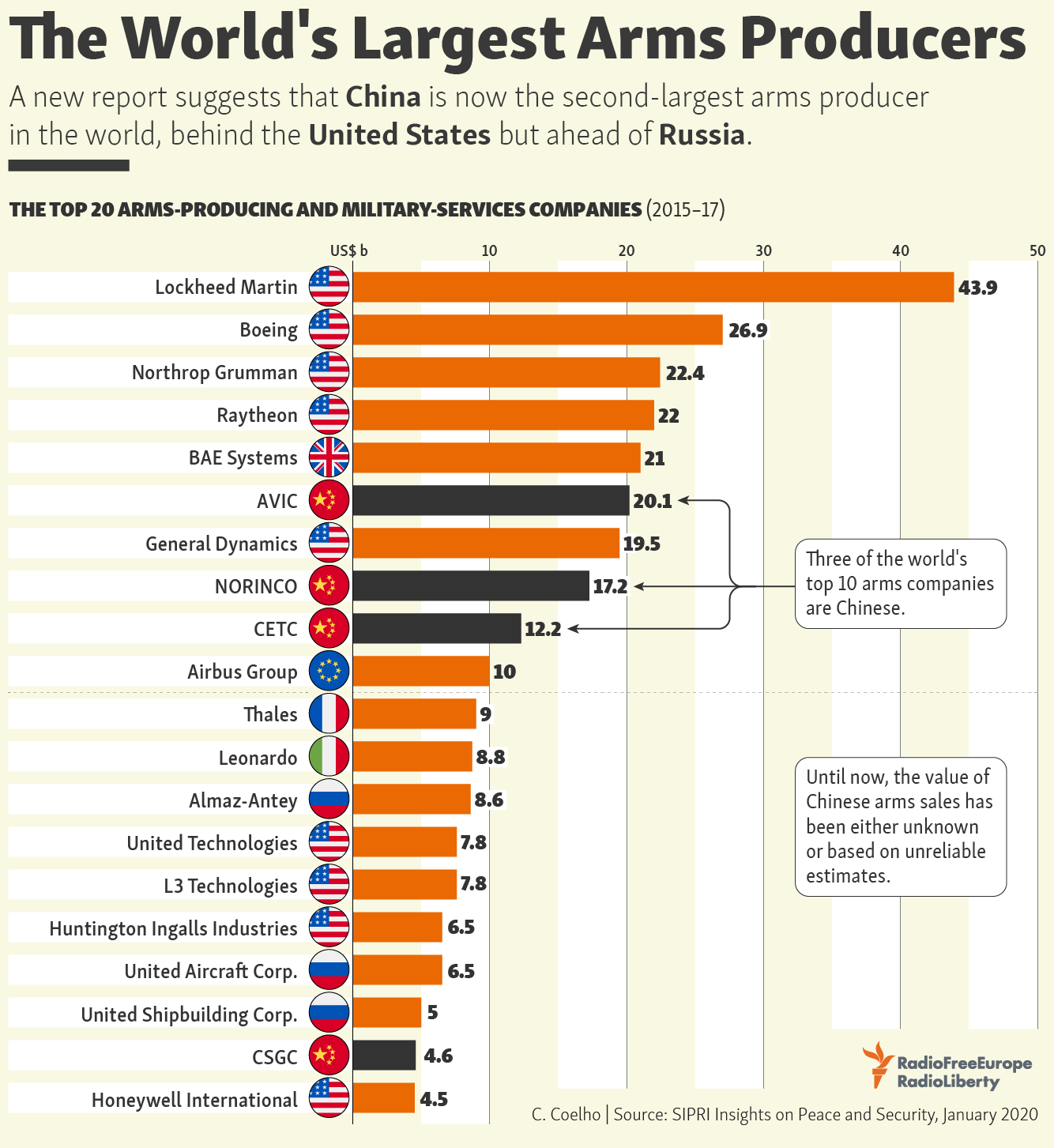 Source: The World's Largest Arms Producers, RFE/RL
The 5-year returns of the top 5 US defense stocks are shown in the following chart: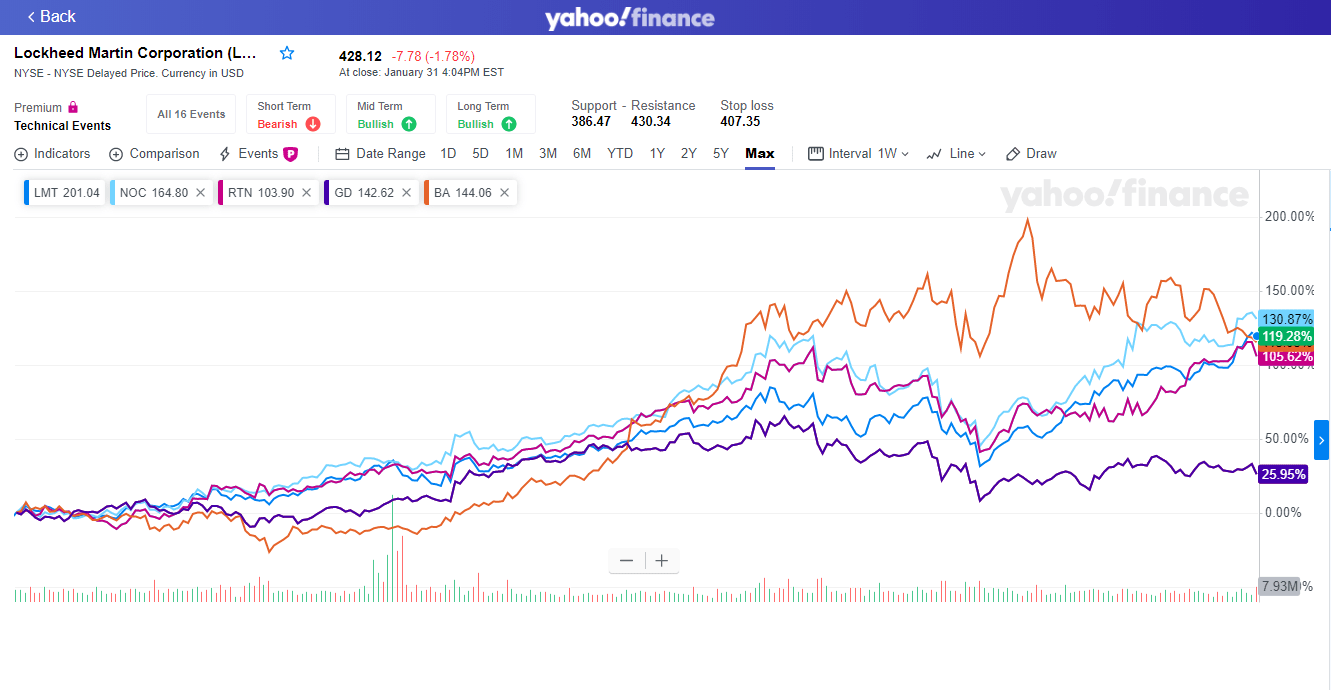 Source: Yahoo Finance
Most of them have doubled in price with only General Dynamics(GD) logging a growth of 28%.
Disclosure: No Positions