The S&P Global Platts Top 250 for this year was published last month. These firms are ranked based on asset worth, revenues, profits and return on invested capital. This ranking considers only publicly traded energy firms.
The following table shows the Top 50 of S&P Global Platts Top 250 Energy Firms for 2019:
Click to enlarge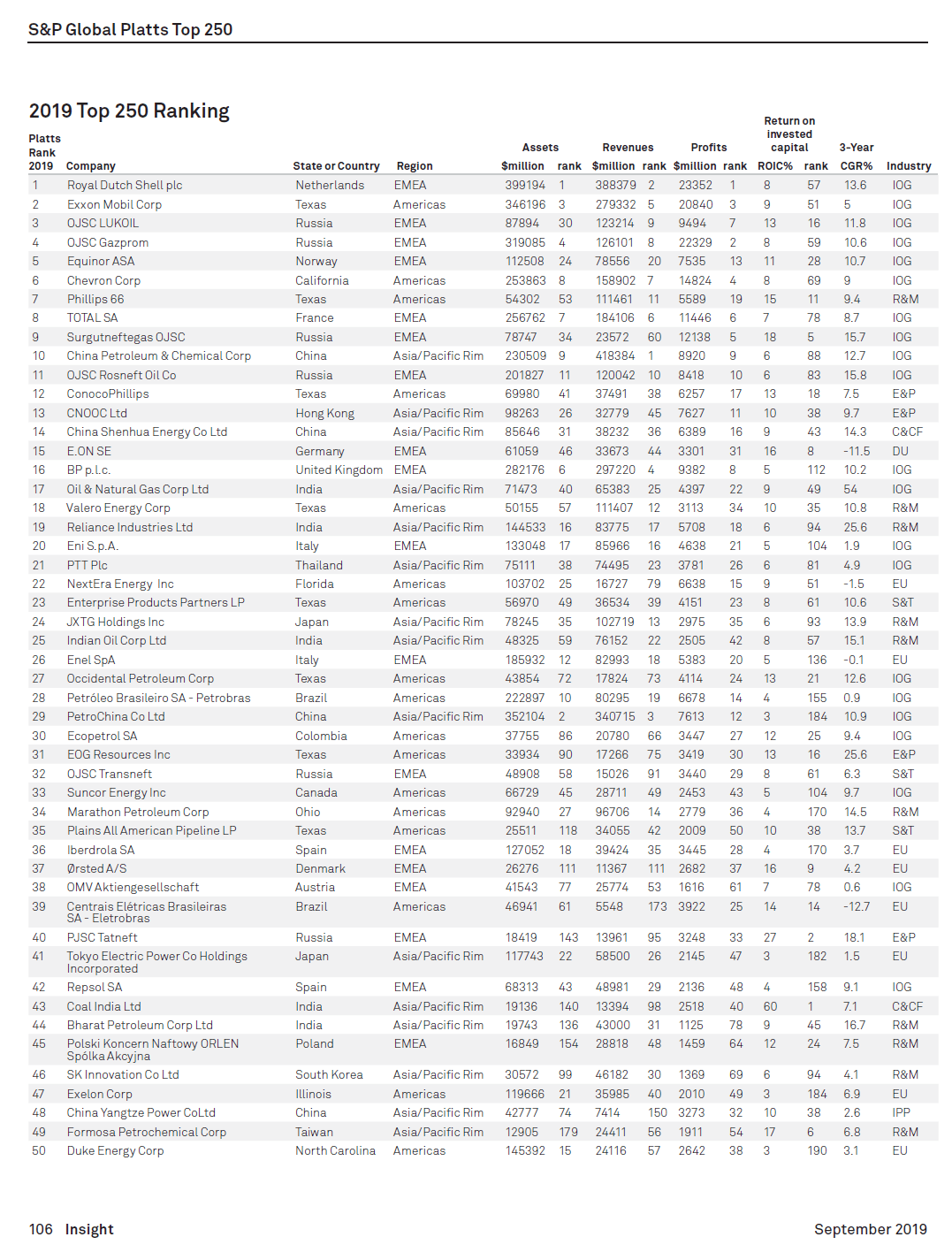 Source: S&P Platts
The complete list of firms can be found here.
A few observations:
Out of the top 10, Russia is represented by 3 firms
China's Sinopec(SNP) came in at number 10.
With 2nd rank, US oil giant Exxon Mobil (XOM) was only below Shell.
Equinor(EQNR) of Norway is worth watching for growth next year.
Disclosure: No Positions