Innovation is one of the important attribute's of the world's leading companies. High investment in research and development (R&D) leads to great innovation. Hence one way to evaluate top quality firms is to focus on their R&D budgets. Firms that lag in innovation are easily left behind in today's hyper competitive market. Highly successful firms are generally leaders in innovation. For example, a drug firm cannot a global leader without innovation.
With that said, the top 20 firms in R&D are shown in the table below. These firms are from the top 100 MNEs list published in the World Investment Report by UNCTAD.
Click to enlarge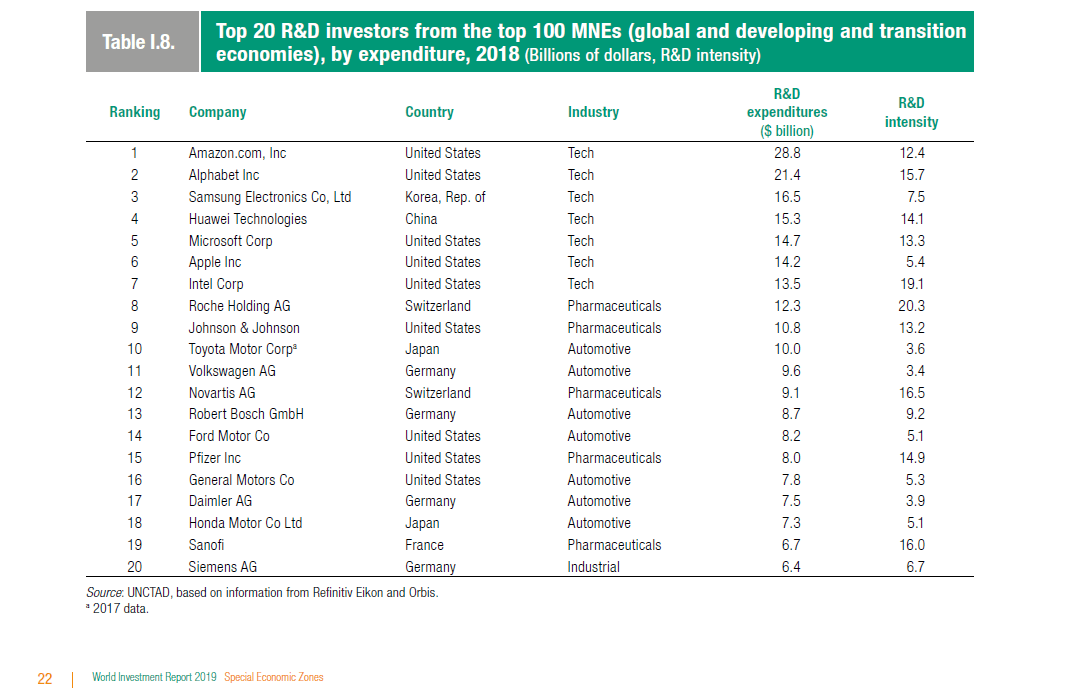 Source: The World Investment Report 2019 , UNCTAD
A few observations:
As usual, US firms dominate the list accounting for nearly half of them.
All the Top 7 companies are in the tech sector, This shows the importance of R&D in this sector.
The pharma sector has five firms in this list with all of them from the US and Europe.
Except Huawei all the other companies from the developed world.
Firms from developing countries have a long way to go before they can be world leaders in R&D.
Disclosure: No Positions