The following chart shows the sector breakdown of MCSI All-Country Index and MCSI UK indices:
Click to enlarge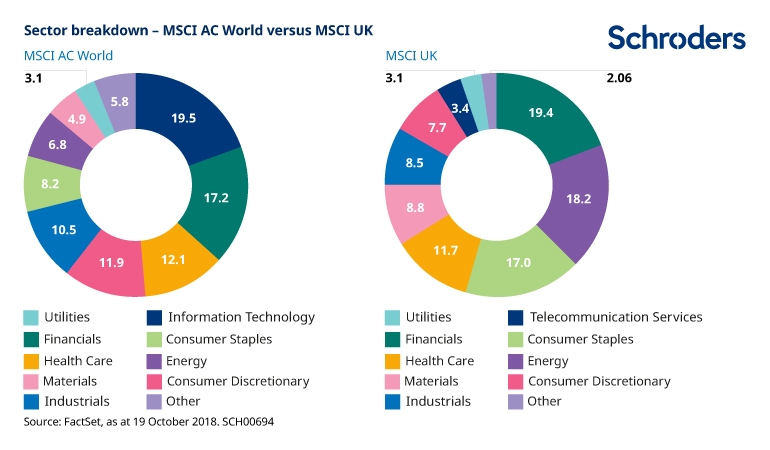 Source:Three reasons to diversify in the hunt for equity income, Schroders
The biggest difference between the indices is that the IT sector accounts for 19.5% in the MSCI World Index while in the UK the sector is so tiny it is grouped with the 'Other'category. Consumer staples is another sector which varies widely between the two indices. In the MSCI World Index it accounts for just over 8% whereas in the UK index it is more than double at 17%.
From an investment perspective, UK investors have to careful focusing too much on a domestic-companies based portfolio mimicking an index since the equity market is heavily concentrated in just three sectors – financials, energy and consumer staples.