The Top 25 Non-Financial State-Owned Multinational Corporations (MNCs) ranked by Foreign Assets as of 2016 are listed in the table below:
Click to enlarge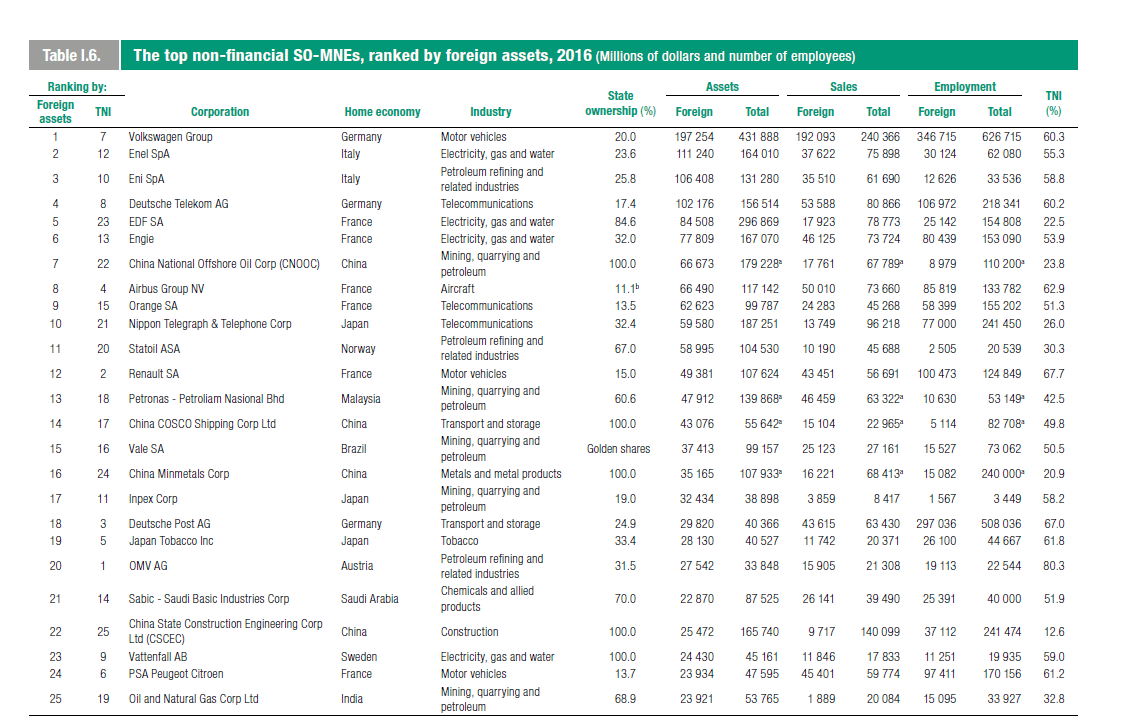 Source: World Investment Report 2017, UNCTAD
In the developed world, some of the top multinational firms especially from Europe have substantial state ownership. For example, the Norwegian state owns 67% of oil major Statoil(STO). The government of France is a major shareholder in firms like utility providers EDF((ECIFY ), Engie(ENGIY), etc.
Related:
Disclosure: No Positions