cThe average tenure of a company in the S&P 500 Index has declined consistently for years now. The average tenure has fallen from 40 years to less than 20 years now.
Average Tenure of a company in the S&P 500:
Click to enlarge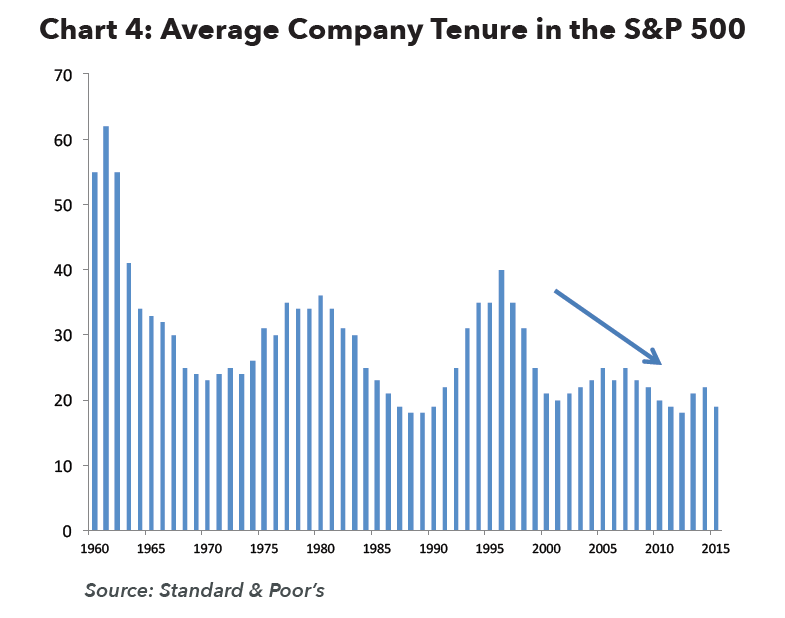 Source: Navigating Macro Choppiness, The Fiduciary Group
Companies get booted out of the benchmark for many reasons including going bankrupt, mergers & acquisitions, going private, technological advancements, etc. The only change in the index is constant. For example, companies tech firms like Apple(AAPL), Amazon(AMZN), Facebook(FB), are in the top 10 constituents of the S&P 500 today. However they may or may not exist in the index 20 or 30 years now as competitors can unseat them or they can be made irrelevant by newer technologies. Things like social media may be hot now but may be totally forgotten 20 years from now as consumers eventually move on to some other fad.
Related ETF:
Disclosure: No Positions