Emerging markets have outperformed developed markets this year. As of  Sept 9, the MSCI Emerging Markets Index is up 14.5% while the MSCI World Index is up 2.7% according to an article by investment guru Mark Mobius. The MSCI World index is a proxy for developed markets.
The following chart shows the total return of Emerging vs. Developed Market since 1987:
Click to enlarge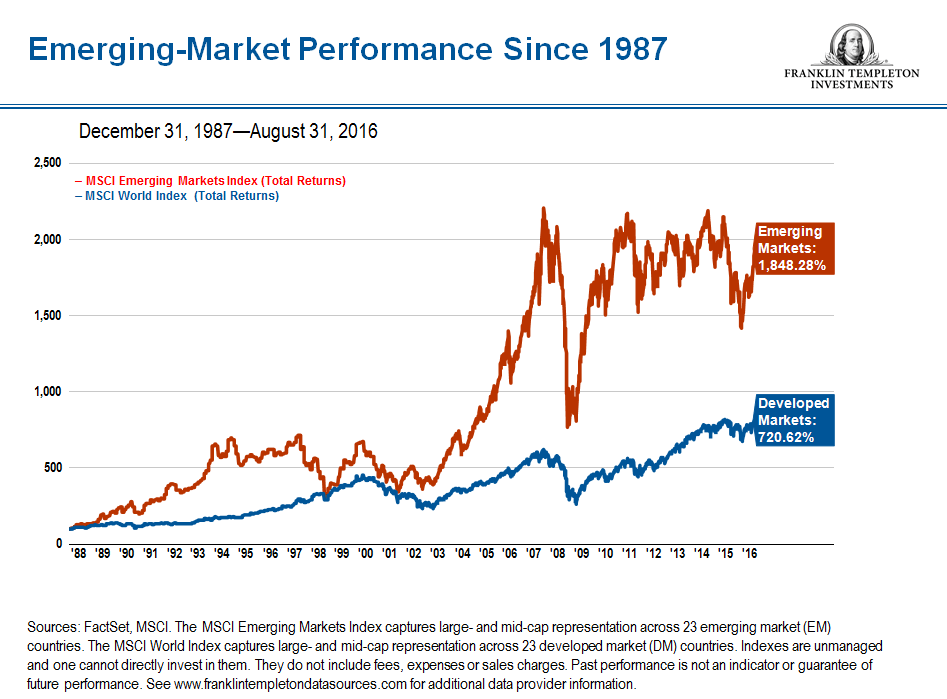 Source: Emerging-Market Resilience, Mark Mobius, Franklin Templeton Investments, Sept 15, 2016
In addition to the resilience of emerging markets this year, Mr.Mark  is bullish on the long-term investment case for these markets. Factors like rising purchasing power, favorable demographics, etc. should benefit developing countries.
Related ETFs:
Disclosure: No Positions