German stocks as measured by the benchmark DAX Index have entered a bull market last week. In this post lets review a few points about the DAX index and German equities in general.
The year-to-date return of the DAX:
Click to enlarge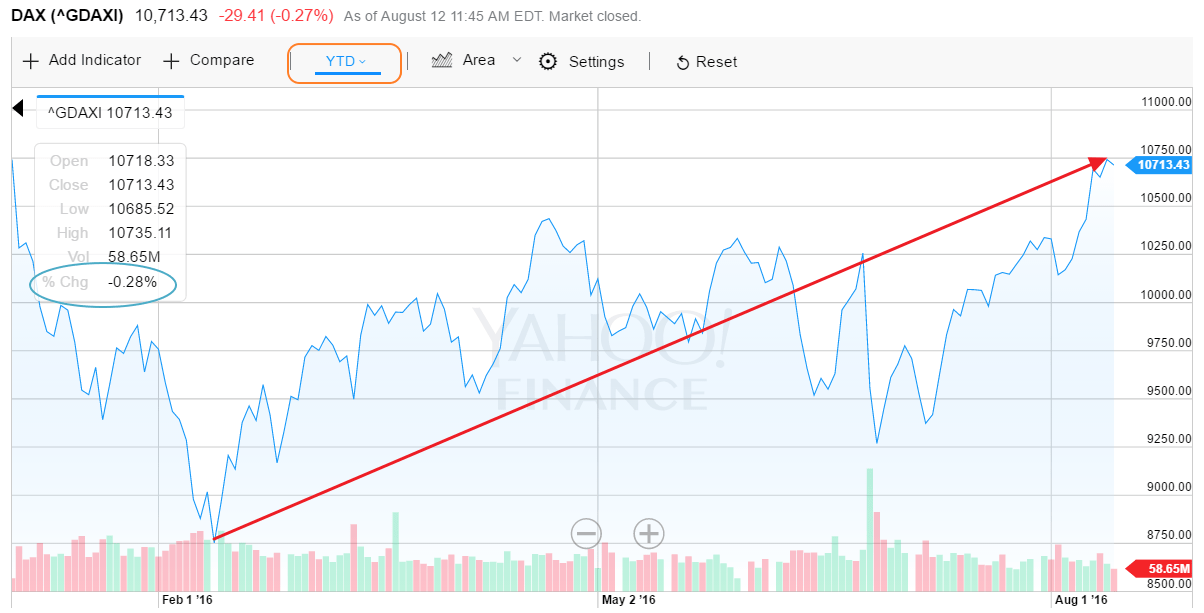 The 5-year return of the DAX: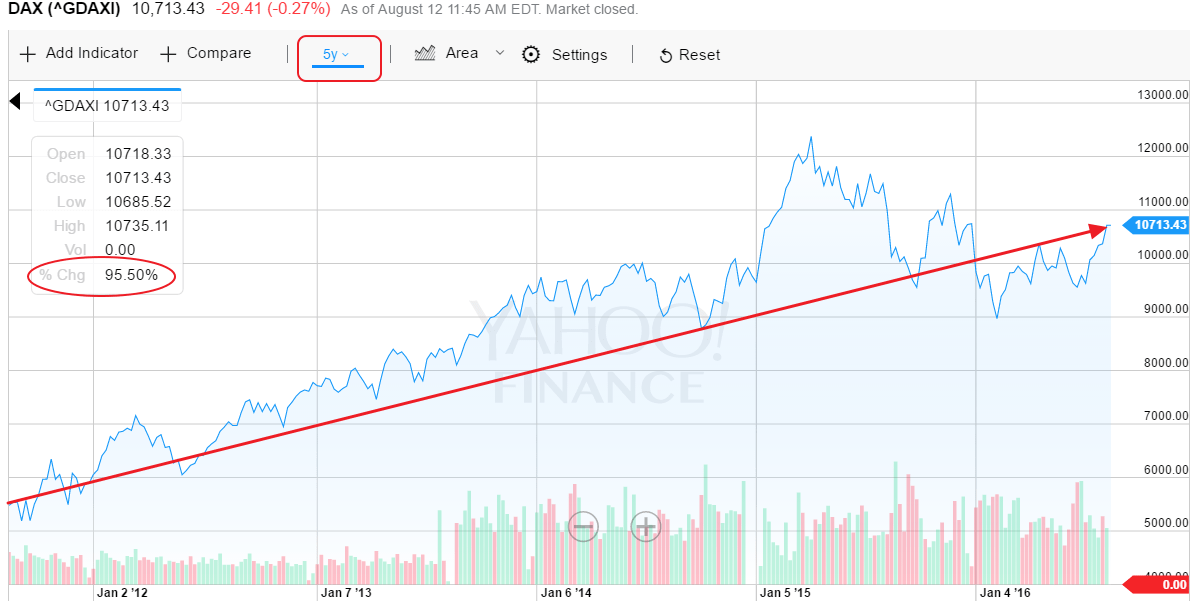 Note: Data shown are as of Aug 12, 2016
Source: Yahoo Finance
Key points:
Since the lows reached in February of this year, the DAX has soared over 20 percent as of Aug 9, the standard definition for a bull market.
However unlike other major indices, the DAX return includes dividends. So technically the Dax Kursindex which excludes dividends was up about 18%.
The P/E ratio of DAX is about 24.
The dividend yield of the index is 2.90%. Since this is high the overall DAX return is boosted unlike other indices.
According to Daniel Weston, Chief Investment Officer of Aimed Capital, the bull market in German equities is not supported by economic growth. He noted that since bond yields are negative, yield-seeking investors are chasing stocks with their juicy dividends leading to soaring prices.
One of the best performing stocks in Germany is the DAX component Adidas AG (ADDYY). The ADR has shot up by over 78% year-to-date as of Aug 12, 2016.
From a long-term investment return perspective, the DAX is a fantastic wealth creator.
Sources:
Disclosure: No Positions