A multibagger is a stock that multiples many times over. An investor in a multibagger will reap a huge return of their original investment as opposed to say simply doubling the money.
One example of a multibagger is Continental Aktiengesellschaft (CTTAY) of Germany. Here is a brief intro about the company:
Today, Continental ranks among the top 5 automotive suppliers worldwide. As a supplier of brake systems, systems and components for powertrains and chassis, instrumentation, infotainment solutions, vehicle electronics, tires and technical elastomers, Continental contributes to enhanced driving safety and global climate protection. Continental is also a competent partner in networked automobile communication.
Source: Corporate Site
Continental's ADR soared from under $3.00 in Feb, 2009 to over $45.00 recently.That amounts to a multibagger-type return of 15 times the original price.The ADR had a 5 for 1 split in 2013.
Click to enlarge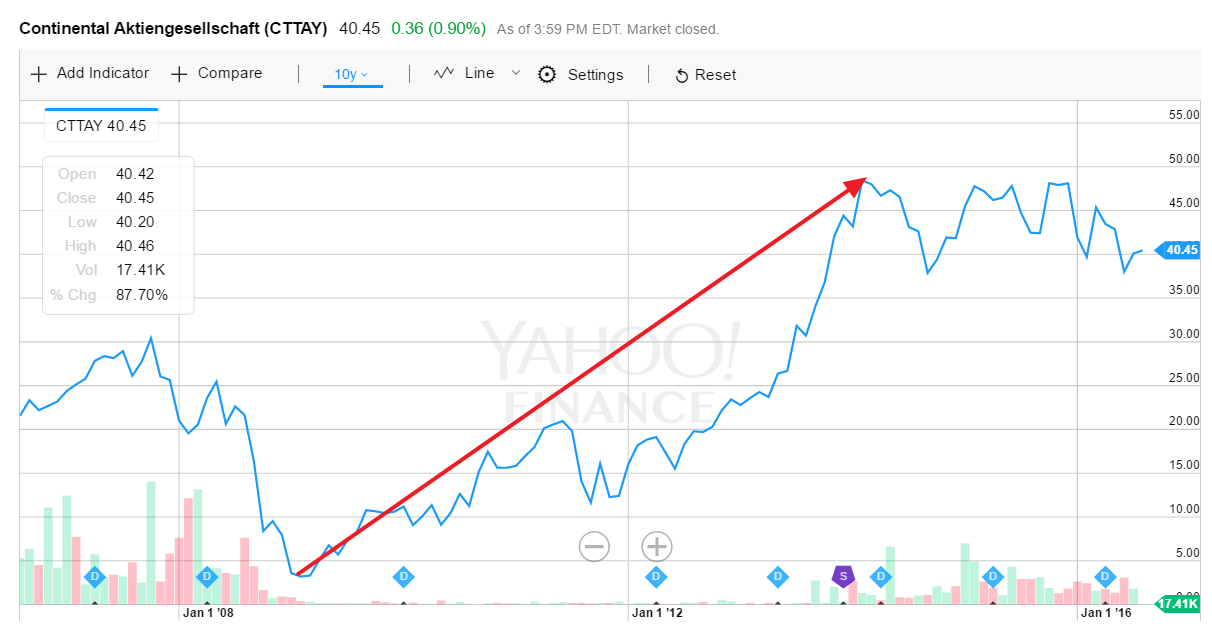 Note: Chart shown above is based on closing prices a few a days ago
Source: Yahoo Finance
Disclosure: Long CTTAY