When searching for income stocks foreign markets offer many attractive opportunities. Stocks with dividend yields of 3% or more can be found abroad to the 2% for US stocks as represented by the S&P 500. Though many sectors within the S&P 500 such as telecoms have much higher dividend yields, investors looking to diversify and also earn potentially higher returns can find excellent companies in foreign markets.
The following graph shows the 2016 Dividend Yield Estimates by Region for MSCI Indices:
Click to enlarge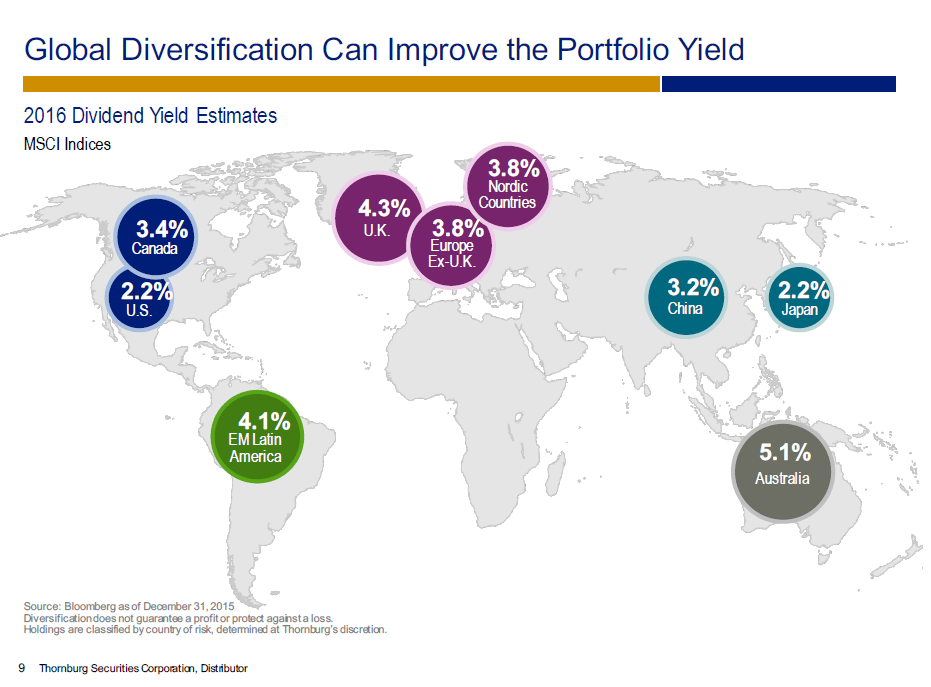 The table below shows the 2016 Dividend Yield Estimates by Region for MSCI Indices by Sector: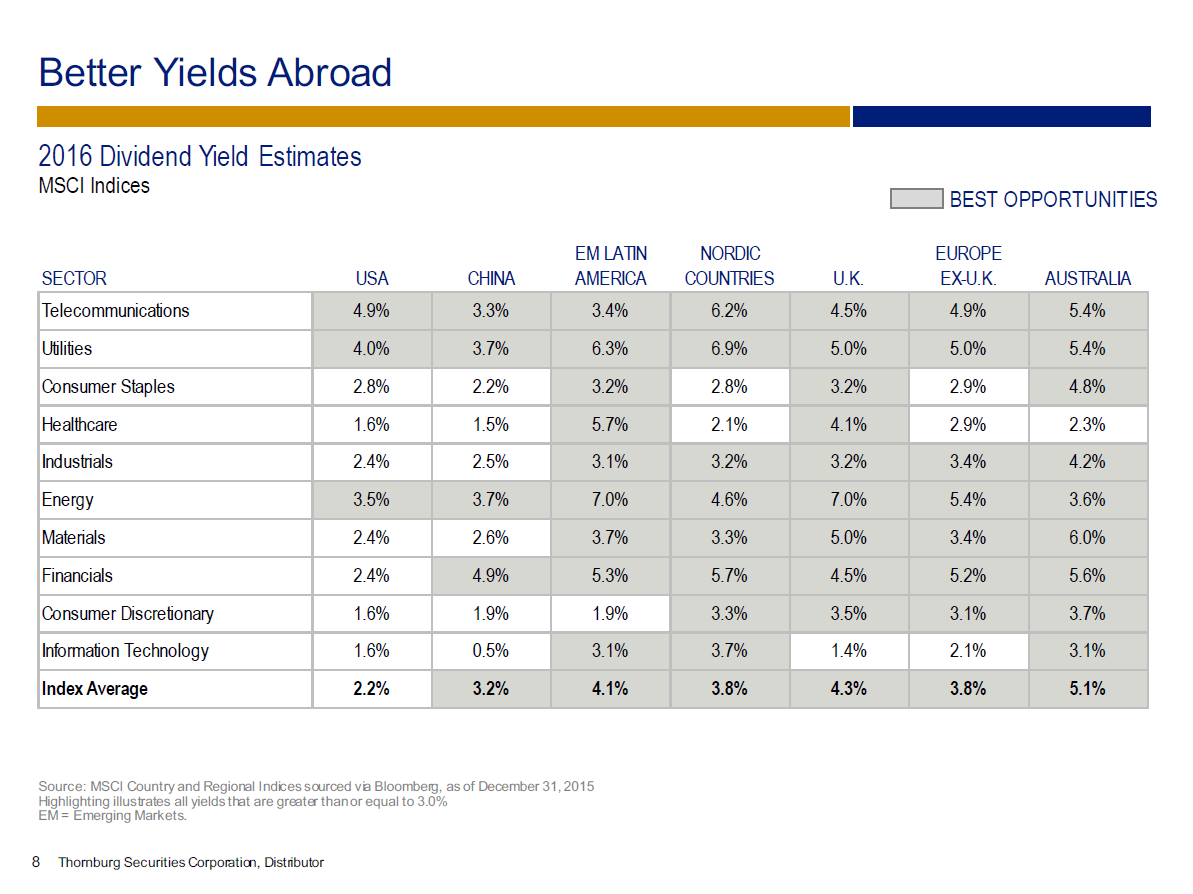 Source: Dividends Rediscovered, Thornburg Investment Management
High income stocks are found in the energy, utility and telecom industries in the U.S. Since the major companies in these sectors tend to be stable and slow growers they are usually the preferred areas of the market for income seeking investors. Within these sectors, Australian firms have higher yields than the US firms.
IT and consumer discretionary sectors are better suited for growth potential than dividends. Hence the dividend yields of this sector is very low in the US.
Other than healthcare, Australian companies have yields ranging from over 3% to 6%. For US investors Australia is a great place to look for dividend stocks.
Investors generally tend to overlook the Nordic region. However Nordic countries offer many pros such as being outside of the Euro zone. For example, in the Nordic telecom industry, Telenor ASA (TELNY) offers a 6% dividend yield.
Financials in other developed have substantially higher yields than in the U.S.
Disclosure: No Positions