The Henderson Global Dividend Index from Henderson Global Investors is a long-term study into global dividend trends. The report reviews the dividend payments by global companies with 2009 as the base year. Unlike other research studies, this study is interesting since it is at a global level and shows the trend of dividends paid out to investors.
This year Henderson projects global dividend payouts to exceed $1.17 Trillion.
The table below the top global dividend payers from 2009 to 2015:
Click to enlarge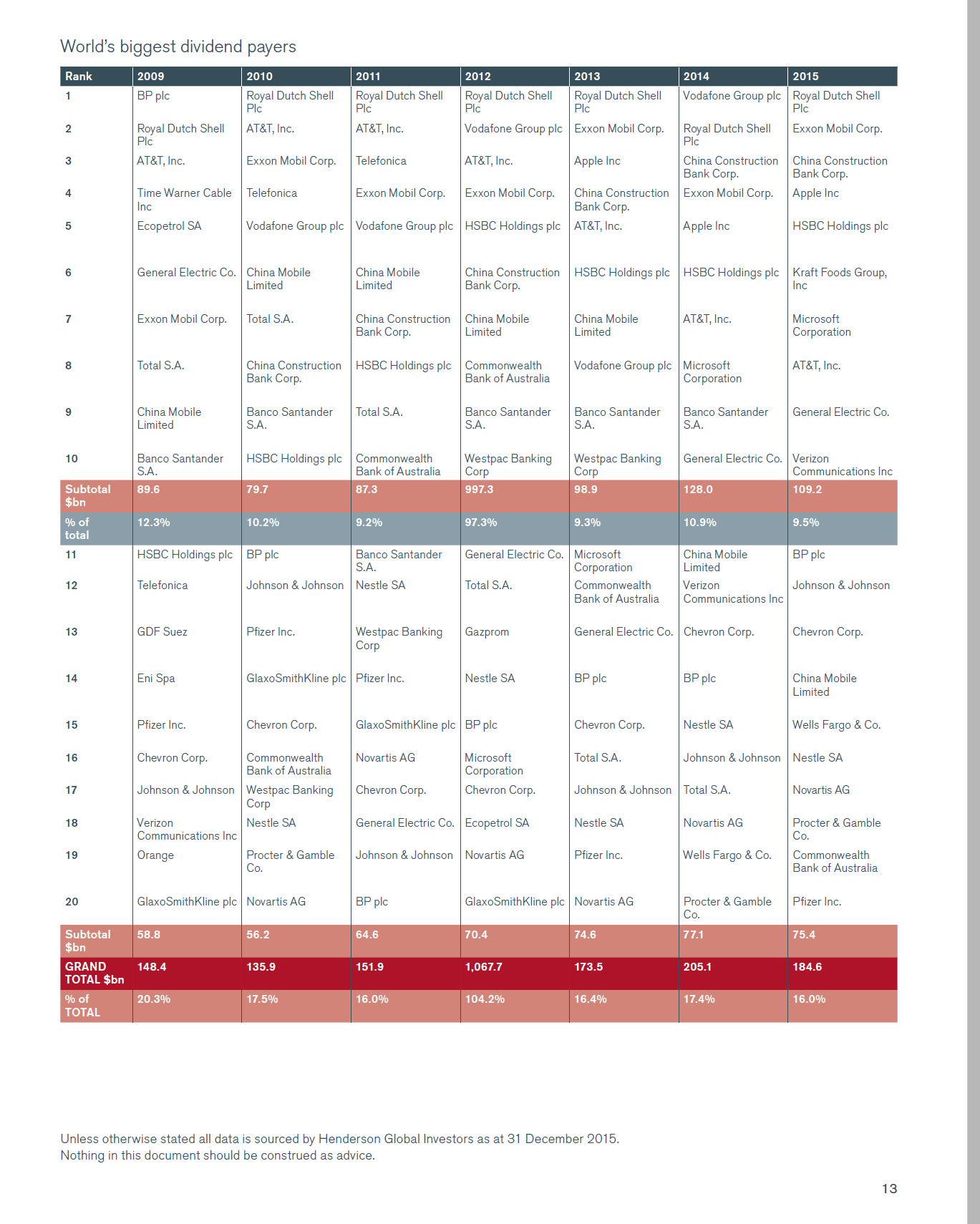 Source:  The Henderson Global Dividend Index, Henderson Global Investors
Anglo-Dutch oil giant Royal Dutch Shell (RDS-A,RDS-B) topped the ranking followed by American oil major Exxon Mobil (XOM). In addition, Royal Dutch Shell is a consistent payer too with the company taking the top spot in five out of the past seven years.
Seven out of the top ten ranking were US firms as shown above. It is surprising that tech giants Apple(AAPL) and Microsoft (MSFT) appear in this list.
All the 20 companies listed above are large-cap established multi-national companies.
Disclosure: No Positions