One of important strategies for long-term success with investing in equity markets is diversification. The benefits of diversification cannot be understated regardless of the size of one's portfolio. I have posted many articles on this topic in the past some of which can be found here and here and here and here.
I recently came across the following chart demonstrating the need for portfolio diversification:
Click to enlarge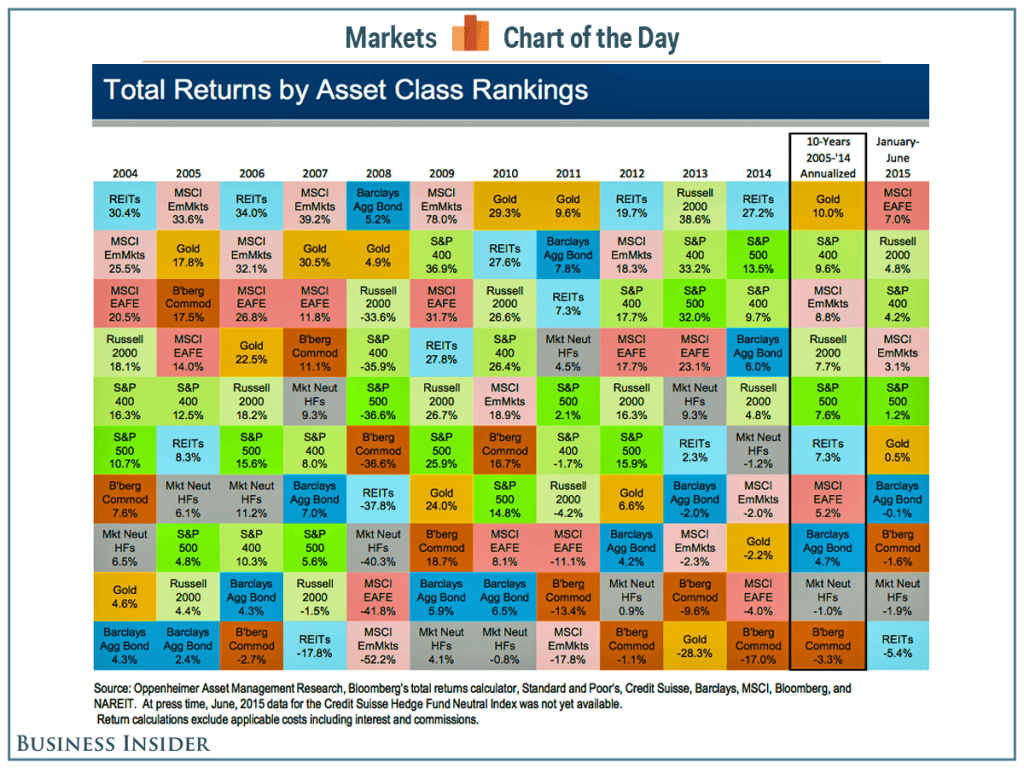 Source: The importance of diversification illustrated in an exquisite quilt, Business Insider
Though the chart shows rankings by total returns, for gold it represents only price returns since unlike other assets gold does not generate an income. For example, owing gold will not generate dividends as with dividend-paying stocks. And gold will not generate income like coupon interest payments made by bonds. So though gold was the top performer during the 2005-2014 period, one should not assume gold is a great asset class. This is especially relevant for investors seeking income. You can read an interesting article by Jason Zweig on to this subject here and a Bloomberg article here.
Over the 10-year period the returns of emerging markets higher than that of the S&P 500. The key takeaway is that no one asset class was the best performer year after year consistently.