Saudi Arabia's Oil Minister Ali al-Naimi made the following statement recently:
No one can set the price of oil — it's up to Allah 
in an interview with CNBC. It is not clear if he said this as a joke or he was really serious. Regardless we all know that Allah does not set oil prices. In fact, Jesus, Lord Shiva, Buddha or any other God that people worship do not set the price oil. It is humans that determine the price of oil on a daily if not on a minute by minute basis.
Unlike other markets, price of oil is not based on supply and demand alone. For instance, the OPEC cartel carefully manages production levels among the member nations. There are a gazillion factors that affect the price of oil. For example, here are 10 factors that can impact oil prices:
Demand increase in China
Oil pipeline attack in Nigeria
Russia increasing production
Political crisis in Venezuela
Escalation of Iran tensions
Decline in Strategic Petroleum Reserves(SPR) storage
Weather conditions in the U.S.
Saudi conflict with Yemen
New oil well discovery
Death of a Saudi King
As shown above, anyone can come up with a list of reasons why the price of oil goes up or down.
The following chart shows the change in oil prices due to various geopolitical and economic events:
Click to enlarge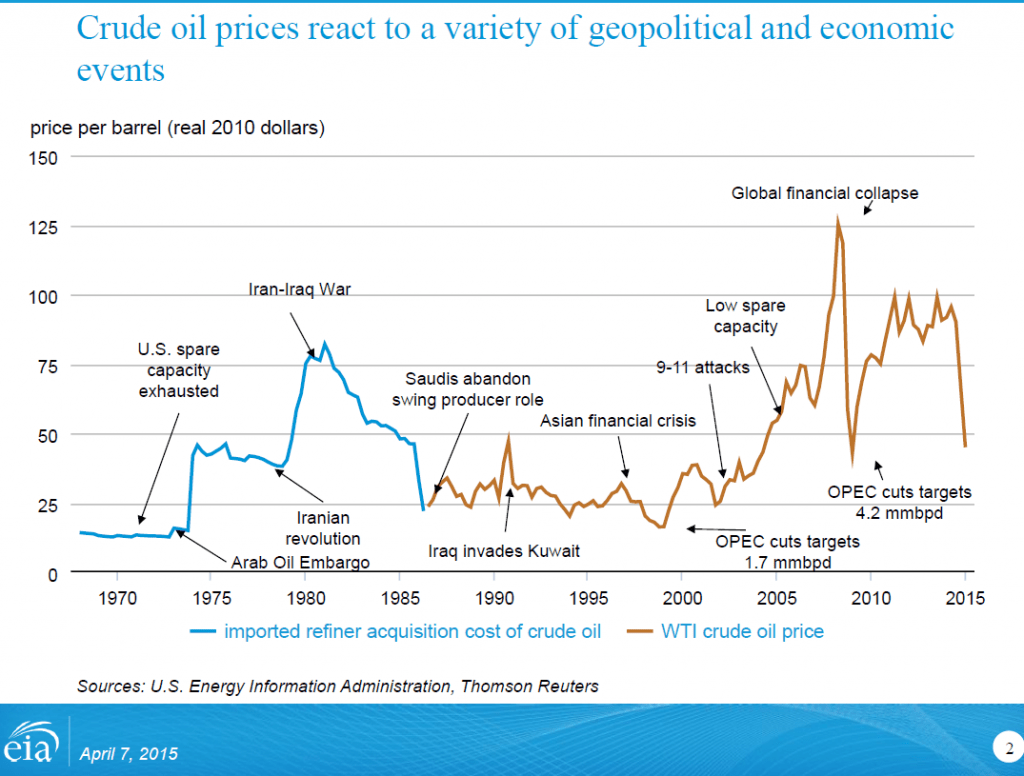 Source: What drives crude oil prices?, EIA
Here is a price chart from 1861 thru 2010: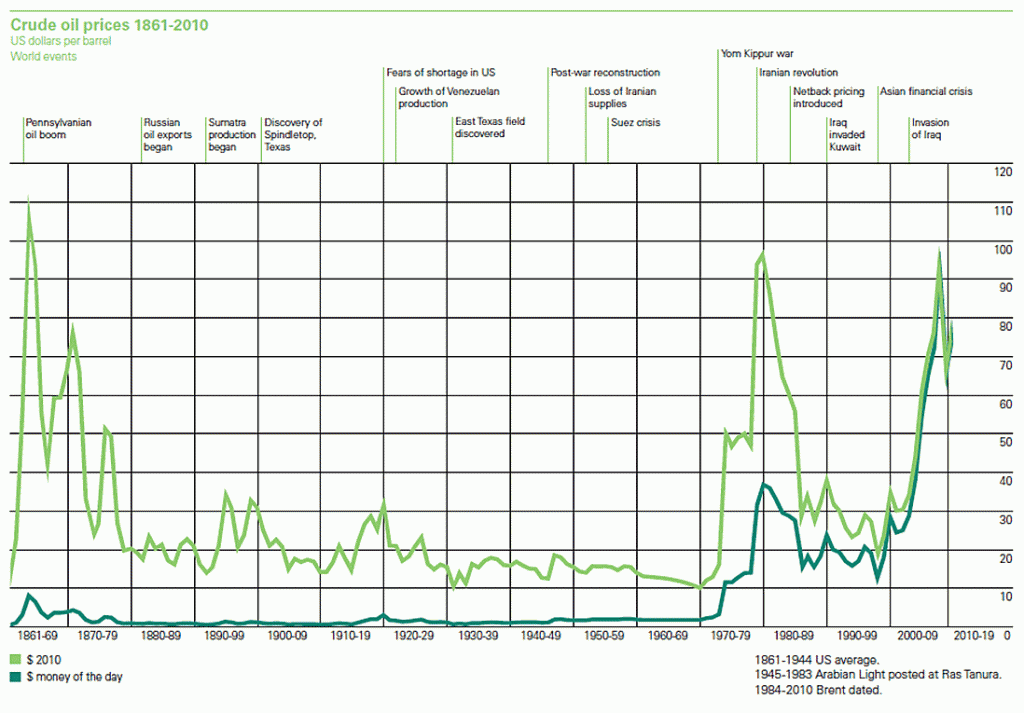 Data Source: Source: BP Statistical Review of World Energy, June 2011
Source: The driver of oil prices, Asia Times
Related ETF:
United States Oil ETF (USO)
Disclosure: No Positions