Chinese equities have outperformed India and other emerging market so far this year.The Shanghai Composite is up by about 33% year-to-date while Sensex is basically flat in dollar terms. Yesterday the Sensex fell 2.64% in the local market.
Based on the forward P/E ratio Indian stocks are expensive as they are trading above the 10-year average compared to Chinese stocks.
Click to enlarge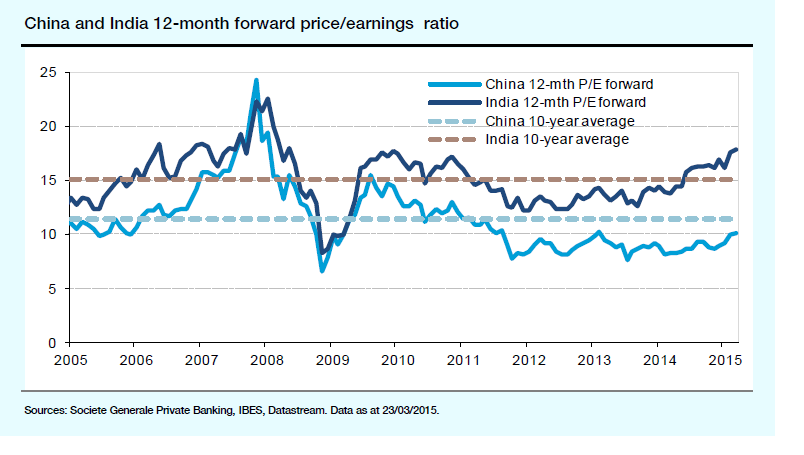 Note: The data used in the above is as of March 23rd.
Source: Investment Strategy – Margin of Safety, March 2015, Societe Generale
Currently 12 Indian firms trade on the US exchanges as ADRs. China has 107 stocks trading on the US exchanges and many more on the OTC markets.
Related: