Reverse stock splits rarely work. When a company is in serious trouble a silly reverse stock split will not change its fortune. Fundamental changes including new management, growth and other things have to occur in order for a reverse stock split to be successful. In most cases this does not happen. Rather the same incompetent managers would be in control of the company hoping the reverse stock split would save the company, their jobs, stock options, etc.
National Bank of Greece S.A(NBG) is one such company. I have written about the bank's reverse splits before here and here.Despite two reverse stock splits, NBG is trading at just $1.81 today. Another example is Puerto Rico-based Doral Financial Corporation (DRL). Doral got into a financial mess even before the global financial crisis. In August, 2007, as the stock price continued to decline the company initiated a 1 for 20 reverse stock split. The stock failed to stabilize and grow. So the bank implemented a second reverse split in the ratio of 1:20 again in July, 2013. Today a share of Doral goes for about $3.94. More recently the FBI visited its office in PR in connection with the fraud investigation.
The chart below shows the performance of NBG and Doral in the past five years:
Click to enlarge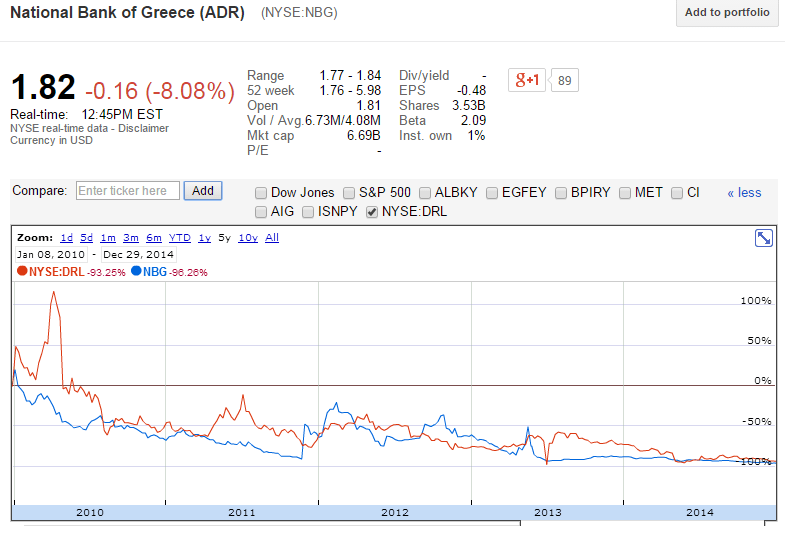 Source: Google Finance
Doral is down over 93% and NBG is off by an astonishing 96%.
The key point to remember is that reverse splits will not automatically cure a company's ills. Hence investors have to be very cautious and take actions when a company initiates a reverse stock split.
Disclosure: No Positions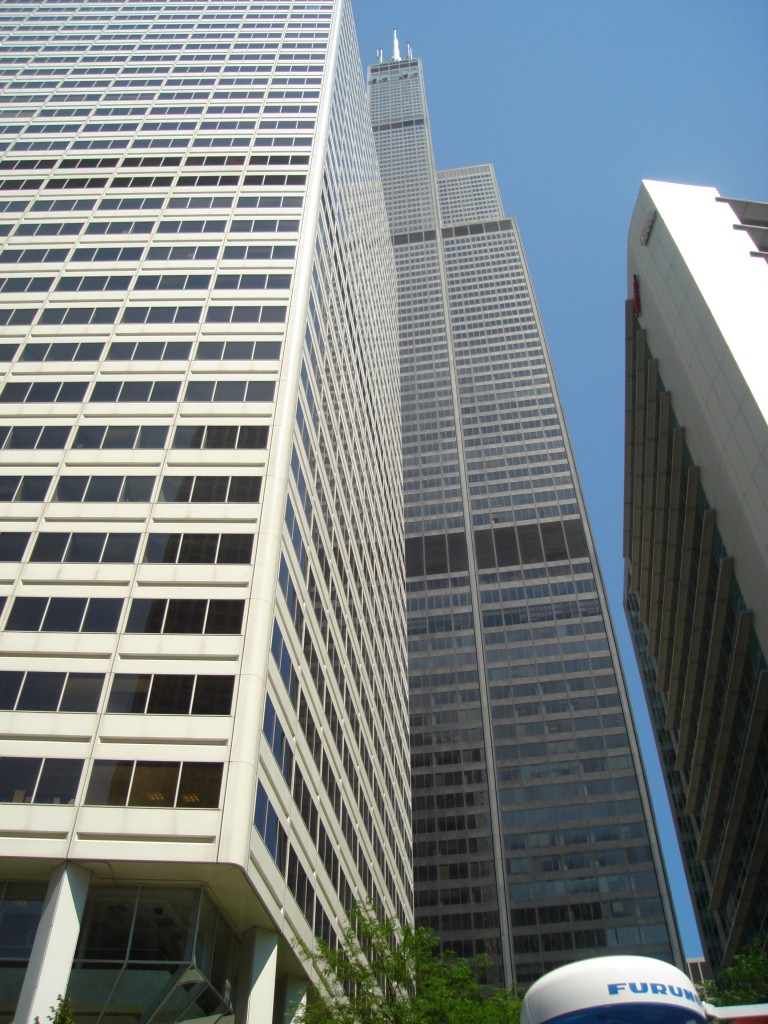 Sears Tower, Chicago