Swiss drug maker Roche (OTCQX: RHHBY) announced a stock split earlier this month. The ADR will split in the ratio of 2:1 effective Feb 27, 2014.
Here are the details from the depository bank J.P.Morgan:
The ADR ratio will be changed from four (4) ADRs to one (1) underlying equity security to a new ratio of eight (8) ADRs to one (1) underlying equity security, effective February 27, 2014

ADR record date: February 20, 2014
ADR payment date: February 26, 2014
ADR effective date: February 27, 2014

To effect this change, ADR holders will receive one (1) additional ADR for every one (1) ADR held as of February 20, 2014, the ADR record date.
The five-year performance of the stock is shown below:
Click to enlarge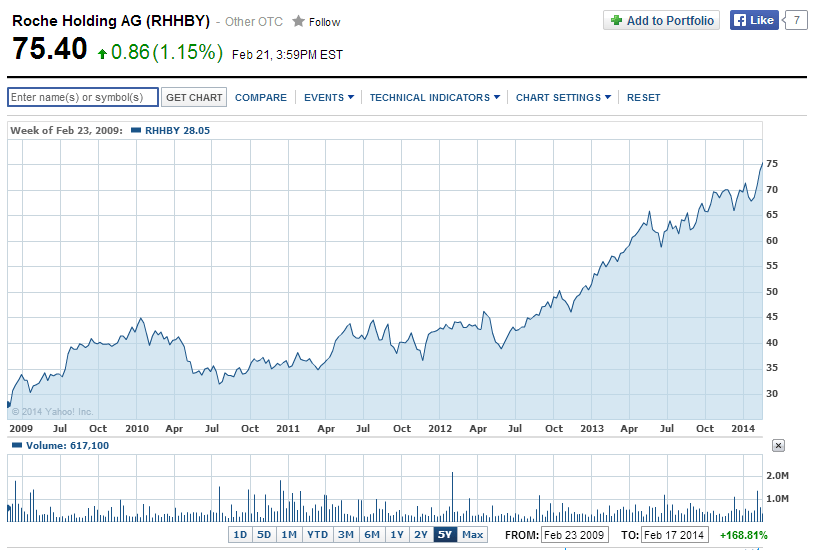 Source: Yahoo Finance
Earlier 2:1 splits were implemented in Jan, 2005 and Jan 2009. Currently the company has a market cap of over $207.0 billion and the current dividend yield on the ADR is 2.57%.
Disclosure: No Positions