The stock market capitalization of the Russian is small compared to the U.S. market. The total market cap of the US market is in the Trillions of dollars while the Russian market is just a couple of hundred billion dollars. Back in January The Economist published the following graph showing the market caps of select countries:
Click to enlarge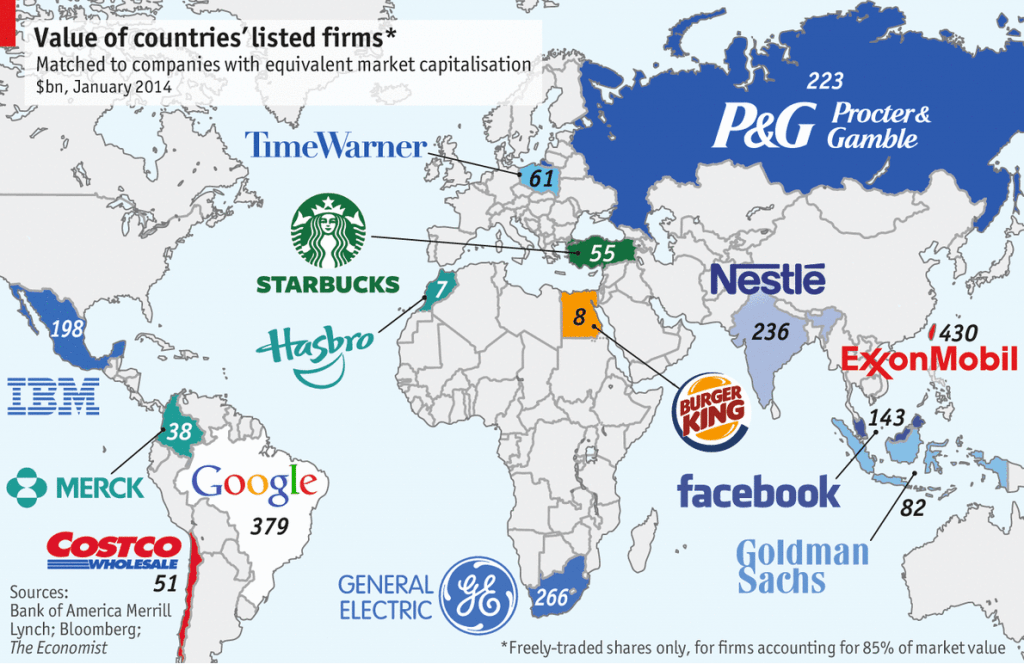 Source: The Economist
At that time the market cap of Russian market was about $223.0 billion which was equivalent to the market cap of Proctor & Gamble (PG) at that time. By November this year, the market cap of tech giant Apple (AAPL) exceeded that of the Russian market as the share prices of Russian stocks fell. As we approach the end of the year, Russia has been hit hard by the crash in crude oil prices. Russian oil companies such as Gazprom(OGZPY) and LUKOIL (LUKOY), dominate the equity market and oil and natural gas are the major exports of the country. A recent article in Marketwatch noted that the market cap of Google(GOOG) is bigger than the entire Russian equity market.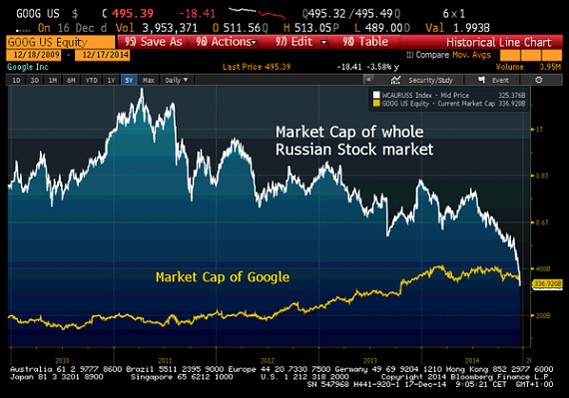 Source: Google is now bigger than Mother Russia's entire market,  Dec 18, 2014, Marketwatch
Related ETF:
Market Vectors Russia ETF (RSX)
Disclosure: No Positions