One of the reasons for investing in stocks including dividend-paying stocks is earn a return that keeps up with or even beats inflation. Historically stocks have performed well when inflation, as measured by the Consumer Price Index (CPI) ranged from -3% to 3% according to a white paper published by DWS Investments of Deutsche Bank Group in 2012.
Click to enlarge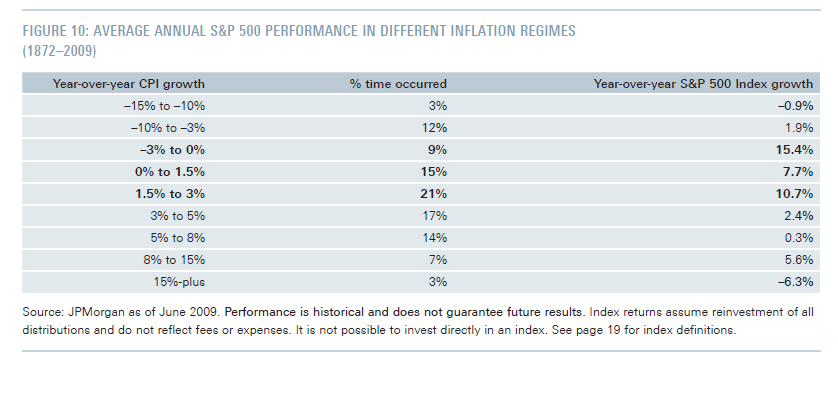 During periods of high inflation, equities tend to perform poorly due to the compression of P/E ratios as shown in the table below: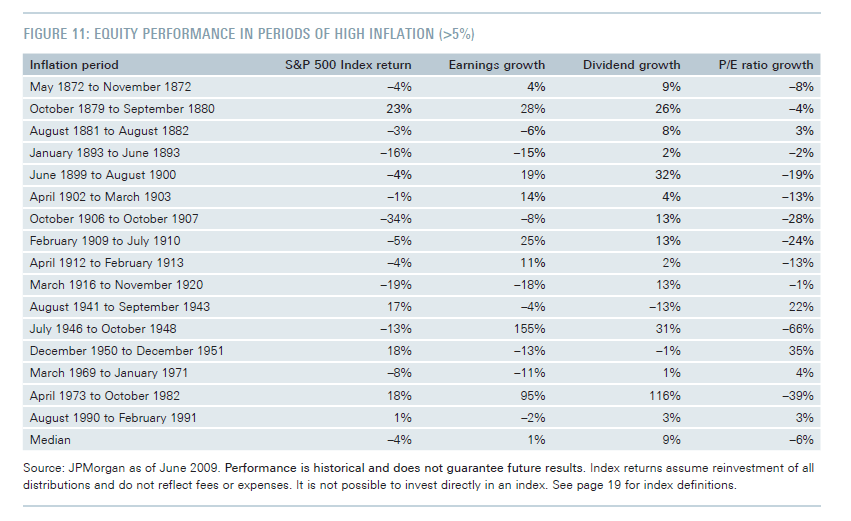 Source: Dividends: the case for income-oriented investors, DWS Investments
Dividends tend to grow more than equity prices during inflationary periods. In fact, dividends continued to grow even during periods of high inflation (> 5%). During the high inflation period of April 1973 to October 1982 dividend growth was significantly higher than prices.
The key takeaway from this article is dividend stocks are a good asset class to own during periods of moderate and high inflation.
Related ETFs:
Disclosure: No Positions