Every year Callan Associates publishes their famous Callan Period Table of Investment Returns. Recently they updated the table with data for the year 2012.
The Callan Periodic Table of Investment Returns for 2012 is shown below:
Click to enlarge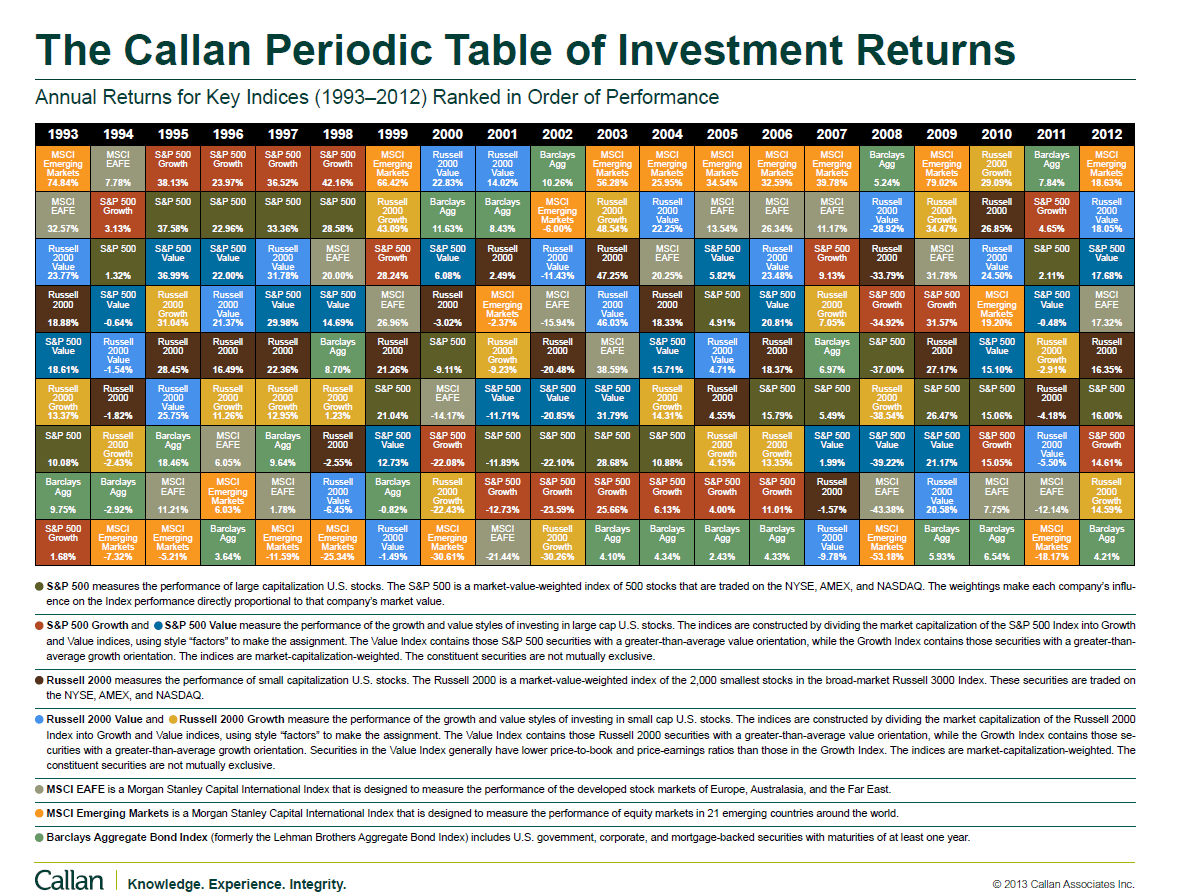 Source: Callan Associates
Some interesting observations from the table are:
In 2012, the emerging markets beat U.S. with a return of over 18.0%.

Compared to a return of just over 2.0% in 2011, the S&P 500 shot up 16.0% last year.

Bonds yielded just over 4.0% as measured by the Barclays Aggregate Bond Index.

The Russel 2000 Value index which is an index of small cap stocks beat large caps.

Despite wild volatility, emerging market stocks have been the best performers in the last decade.
The Callan Charts for 2011  here.
The charts for 2009 and 2010 can be found here and here.
Related ETFs:
Disclosure: No Positions
Related: The Callan Periodic Table of Investment Returns 2016: A Review