Mexico's IPC Index is on a roll this year.The index reached a new all-time yesterday and closed at 43,183.28. Relative to Mexican stocks, Brazilian stocks have lagged this year. Indeed Brazil's Bovespa and the IPC index have diverged in performance since early 2010 as shown in the chart below:
Click to enlarge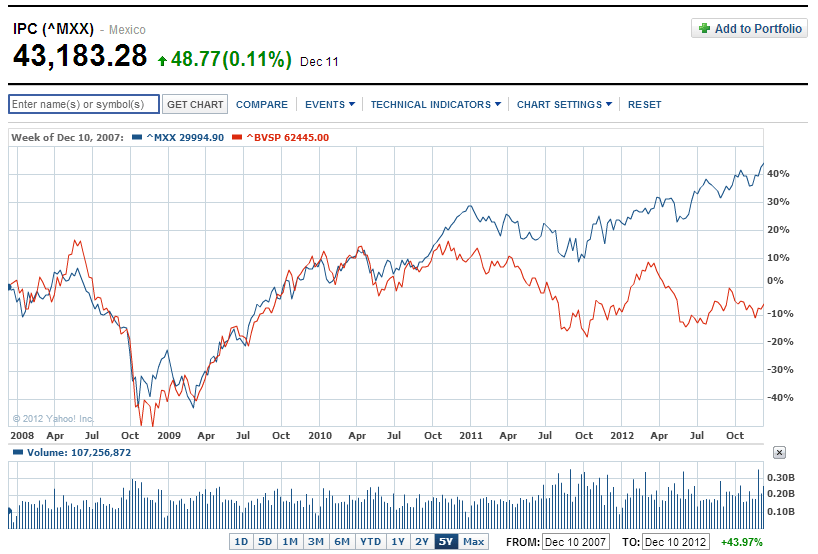 Source: Yahoo Finance
FT's beyondbrics blog noted the following quote by Geoffrey Dennis, global emerging markets strategist at Citi:
Mexico has several positives: 1) it is tied closely to US economy which is the strongest part of the developed economies; 2) the outlook for structural reform in the new Pena Nieto government; 3) the peso looks undervalued; 4) strong earnings growth; 5) the market has a high proportion of domestic growth stocks which have been defensive this year.
As commodity markets have cooled this year, Brazil's commodity-heavy Bovespa is lagging relative to the consumer stocks focused IPC index. The majority of the IPC constituents come from the telecom, retail and consumer good sector.
Related ETFs:
Disclosure: No Positions