In an article last year on the relationship between economic growth and equity returns in emerging markets I wrote:
"In a study of 16 major markets by the Vanguard group, the correlation  between economic growth as measured by GDP per capita and long run stock returns since the 1900 was effectively zero."
However a recent research by Alliance Bernstein on this subject noted that equity returns tend to rise with economic growth in the long-term for the US market.
Click to enlarge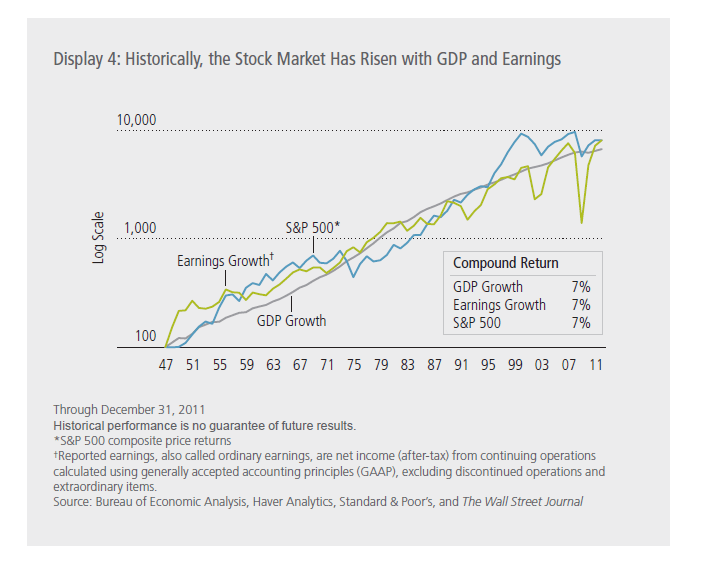 From the report:
Historically, earnings and the stock market have grown with the economy over time, although they can diverge for several years at a stretch, particularly if market euphoria drives stock prices to very high multiples of earnings, or gloom drives stock prices to low multiples. Nominal US GDP2 (which includes inflation) has grown 7% a year onaverage since 1947—and so have the S&P 500's earnings and price (Display 4).
Source: The Fundamental Case for the 20,000 Dow by Seth J. Masters, Bernstein Global Wealth Management