U.S. Corporate Profits reached all-time highs recently this year despite all the ills plaguing the economy such as high unemployment rate, debts issues, political uncertainty, etc.
Click to enlarge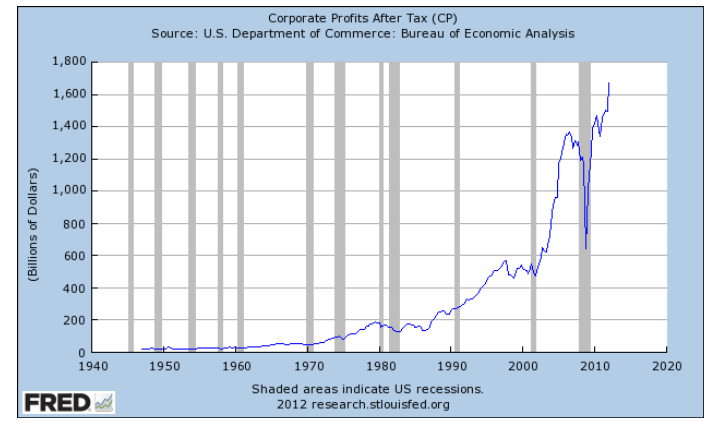 via Decisions Based on Evidence from St.Louis Federal Reserve
What are companies doing with the profits?
The current yield on the S&P 500 is 2.01%. Instead of increasing dividend payouts or investing in capital equipment, hiring companies are spending the earnings on share buybacks. Investment advisor and blogger Joshua Brown wrote an interesting post on this topic. From the post:
In the second quarter of this year, share buybacks among S&P 500 companies grew to $112 billion as corporations finished with a record $1.03 trillion in cash sloshing around on their balance sheets. This buyback amount represented a 30% jump over Q1. In contrast, S&P 500 corporations paid out just $70 billion in cash dividends during the same period, an 11% growth rate over the prior quarter.

This preference for financial engineering over hiring, expansion, M&A, or dividend issuance has been in force for a while now.

And quite frankly, nothing could be less productive.
Click to enlarge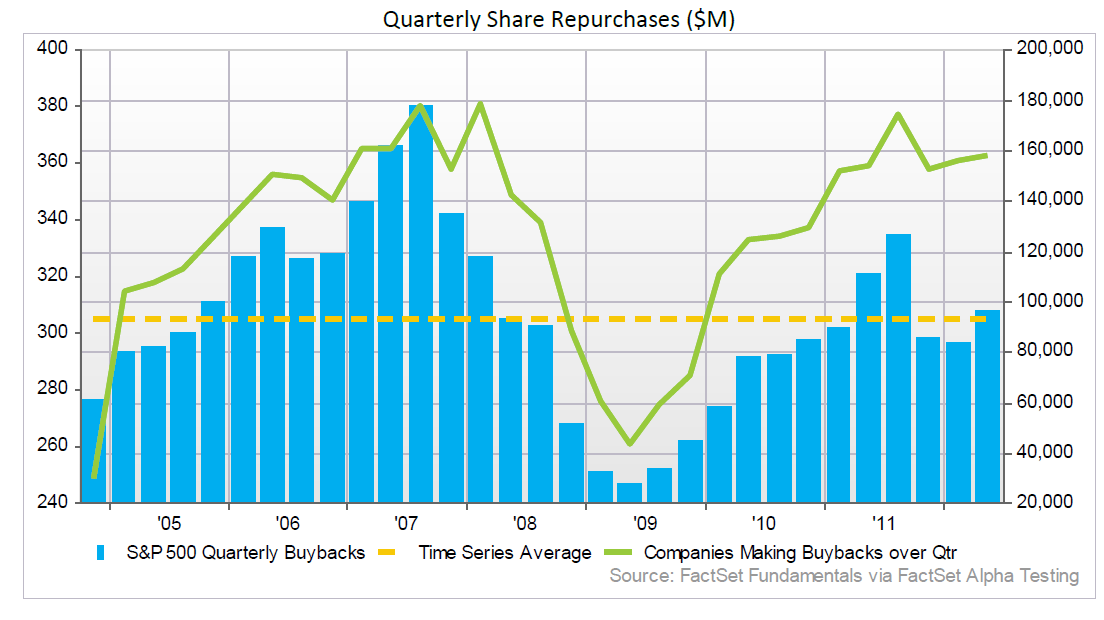 Source:  The Buyback Epidemic, The Reformed Broker
U.S. companies are able to generate higher profits due to globalization, automation, higher productivity from workers, raising prices, outsourcing, continuous decline in wages and benefits for most workers and many other factors. The following chart shows the downward-trend of wages: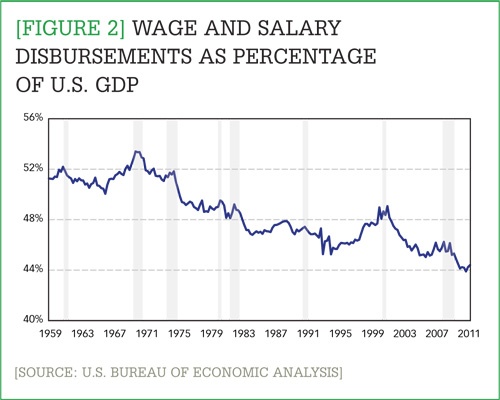 Source:  What's behind the rise in U.S. corporate profits?, Supply Chain Quarterly
As I lamented about in an earlier article, U.S. companies prefer share buybacks than raising dividend payouts. The dividend payout ratio for the S&P 500 currently stands at about 27.4% compared to 40 to 60% prevalent from the 1950s thru the 1980s as shown in the chart below: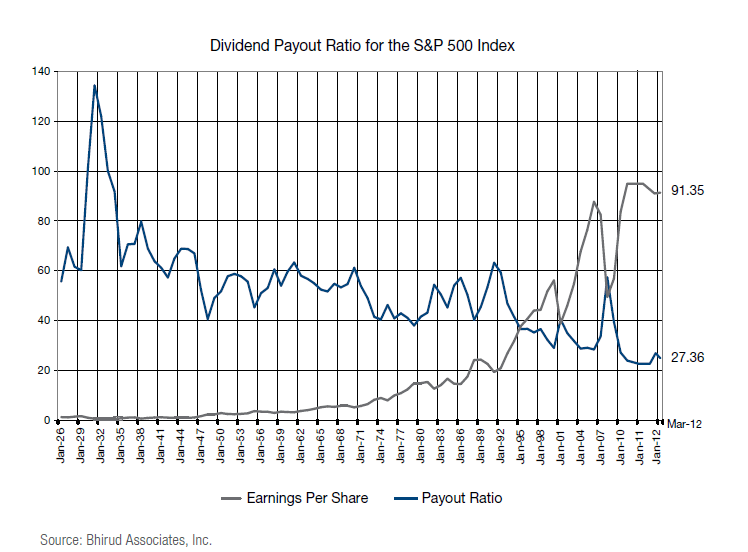 Source: Dividends Deliver, Eagle Asset Management
Clearly while companies can raise dividend payout significantly many are not doing so. Unless shareholders hold managements accountable, demand higher payouts and in general a shift in dividend culture occurs the current low payout ratio may remain for years to come.
Related ETFs:
SPDR S&P 500 ETF (SPY)
PowerShares QQQ Trust (QQQQ)
iShares S&P 500 Index (IVV)
Disclosure; No Positions