Innovation of new products and services is one of they key determinants of a company's long-term success. Large companies routinely allocate a significant portion of their investment funds for research and development. It is no secret that today's leading companies in the world invest heavily in R&D in order to their maintain leadership positions and to grow their market share.
The following chart shows the World's Top 50 companies by their total R&D investment in 2010:
Click to enlarge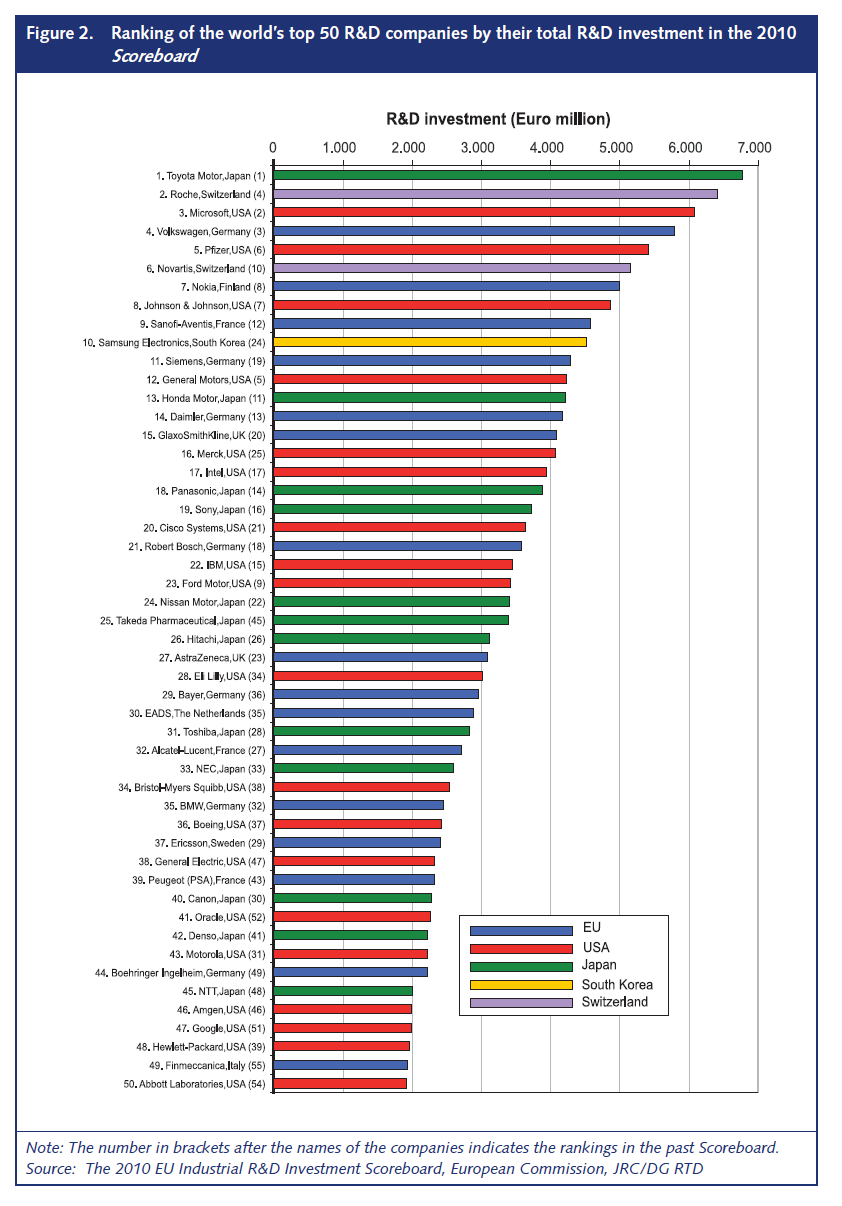 Source: Monitoring Industrial Research: The 2010 EU Industrial R&D Investment SCOREBOARD, European Commission
Some key observations:
The world's top R&D investor is Japanese automaker Toyota (TM) and Swiss healthcare firm Roche(RHHBY) takes the second place in this ranking.
Three companies each from the EU (Volkswagen(VLKAY), Nokia(NOK) and Sanofi-Aventis(SNY)) and US (Microsoft(MSFT), Pfizer(PFE) and Johnson & Johnson(JNJ)) are in the top 20 list.
The other two companies in the top 10 are Switzerland-based Novartis(NVS) and South Korea-based Samsung Electronics.
Underscoring the importance of R&D in the pharmaceutical industry, five pharma companies are now in this list compared to just two in 2003.
Compared to the EU's 16, the US has 19 firms in the list with Abbot laboratories(ABT) being the new entrant.
Disclosure: Long Denso (DNZOY)