Russia is a resource-rich nation and the hence the vast majority of Russian exports are fuels, metals and minerals. The country is one of the largest exporters of crude oil and natural gas with Europe being the primary market.
The following graphic shows the top export and import markets for Russia:
Click to enlarge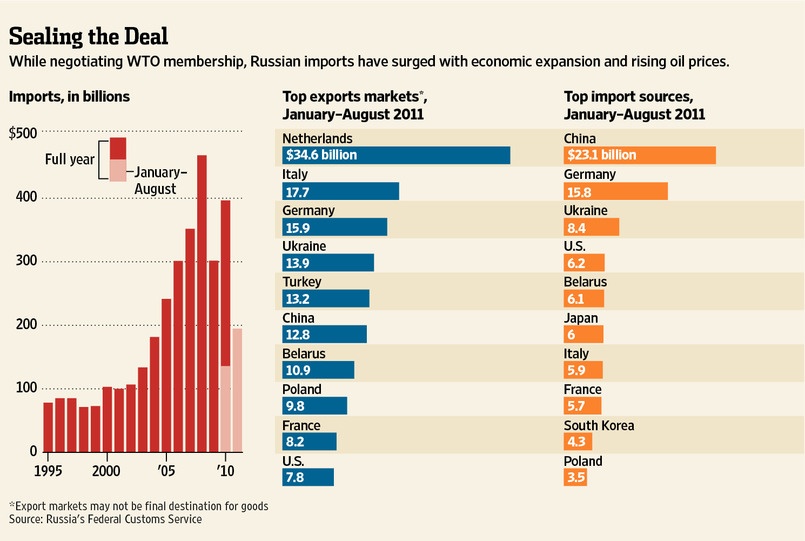 Source: Russia to Join WTO, The Wall Street Journal
Due to geographical and cultural factors, European countries have strong trade ties with Russia. China was the top import source for Russia in the period noted. Among the European countries, Russia's two-way trade with Germany is large.
Update:
Russia's Major Trade Partners in 2012: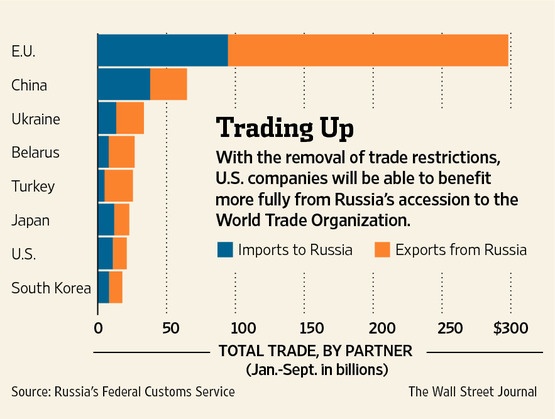 Source: Lawmakers Pass Russia Trade Bill, The Wall Street Journal
Related ETF:
Market Vectors Russia ETF (RSX)
Disclosure: No Positions