Equity market returns after bear markets are positive and sometimes the rebound is higher than the percentage of decline. So investors with a long-term horizon can take advantage of lower stock prices when markets are in a downward trend.
The following graphic shows the cumulative equity returns once the bear market ends:
Click to enlarge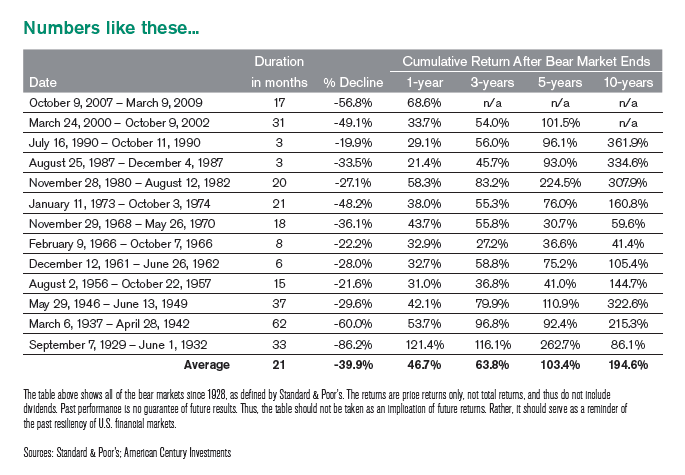 Equity prices fell about 57% during the recent bear market that ended in March, 2009. But within one year, the markets rebounded by about 67%. After reaching a peak, equity markets worldwide are again falling in recent months due to European debt crisis, lack of growth in the U.S. economy, inflation in emerging markets, etc.
The chart below shows bull markets with their duration and returns since the 1940s:
Click to enlarge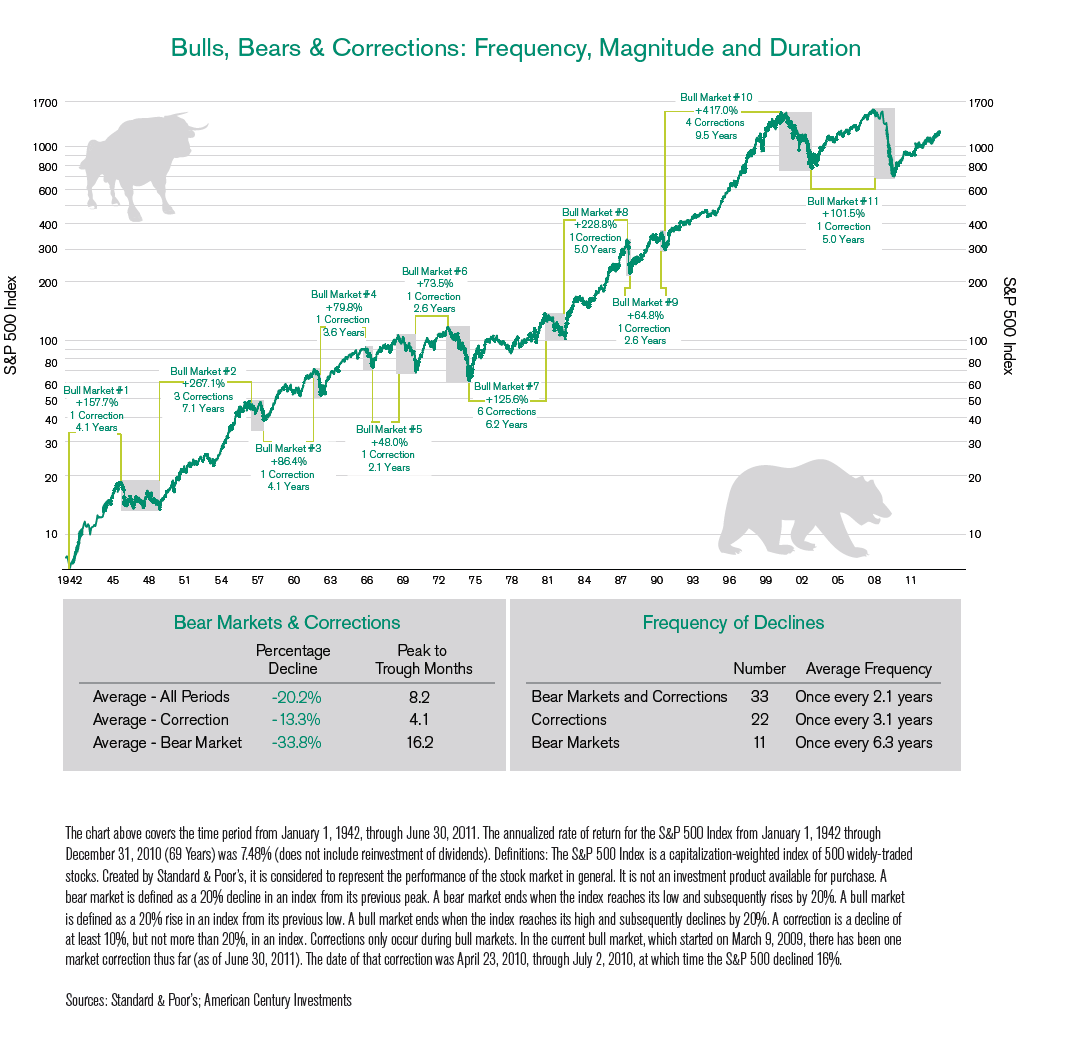 Source: Time-Tested Investment Strategies for the Long Term, American Century Investments
Related ETF:
SPDR S&P 500 ETF (SPY)
Disclosure: No Positions