In an earlier post we reviewed about why diversification matters in building a portfolio. In this post let us take another look at a two charts that show the importance of diversification across various asset classes and sectors.
The period table of investment return below shows the performance of various asset classes from 1991 to 2010:
Click to enlarge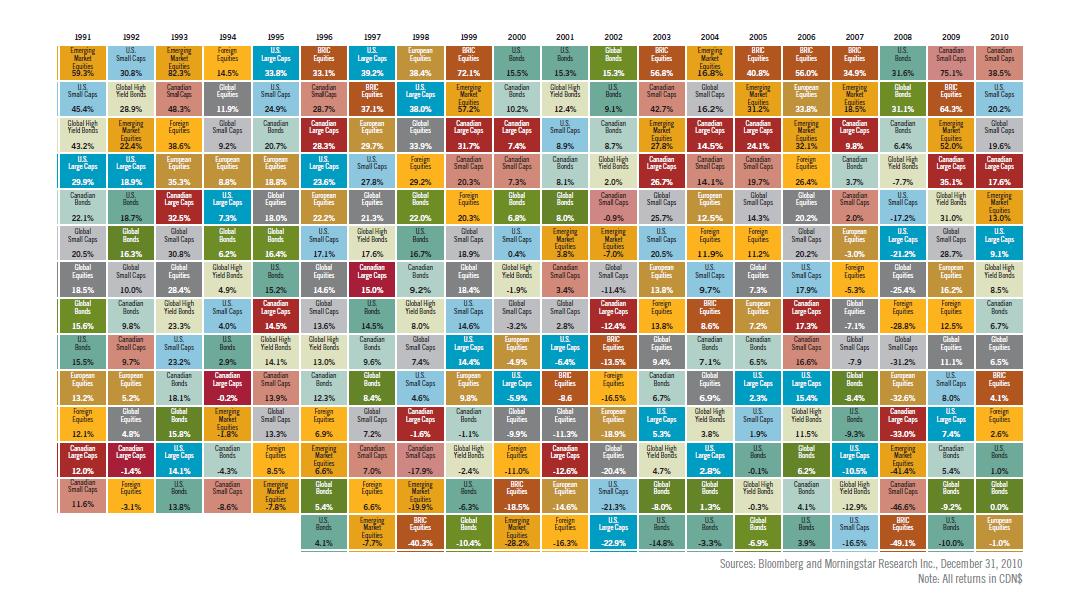 At the depth of the Global Financial Crisis(GFC) in 2008, emerging markets fell 41.4% and BRIC equities crashed almost by 50%. However U.S. large caps fell just 21.4% and U.S. bonds were the best performers with a return of 31.6%. In four out of the five prior to 2008, BRIC equities were the top asset class earning high double digit returns each year.
Note: All returns noted in the above chart are in Canadian $ terms.
In addition to diversifying across various asset classes as noted above, it is also essential to diversify across sectors. Since top performing sectors rotate in and out of favor, this strategy will help an investor to avoid predicting which sector will be the winner each year.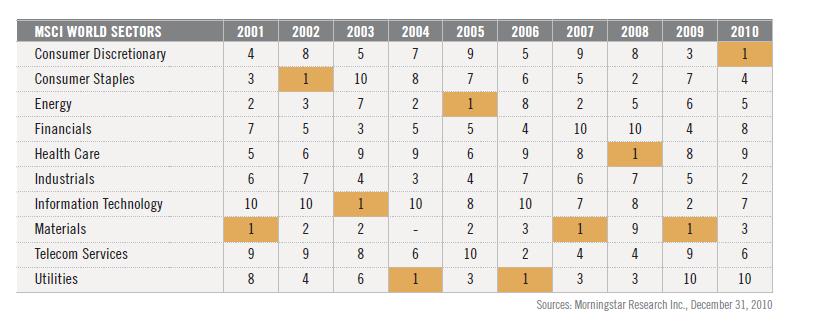 Source: Why Diversify?, Franklin Templeton Investments
Related ETFs:
Vanguard Emerging Markets ETF (VWO)
SPDR S&P 500 ETF (SPY)
SPDR STOXX Europe 50 ETF (FEU)
Disclosure: No Positions