Insurance income is one of different types of income in the noninterest income portion of a bank's revenues. For some banks services charges which include overdraft charges can be very high. For others insurance income may be the highest of all noninterest income.
On July 18th, I listed the Top 50 bank holding companies ranked by total insurance income for 2008. Today' s post shows the Top 25 bank holding companies at which insurance income made up the most of total noninterest income in 2008.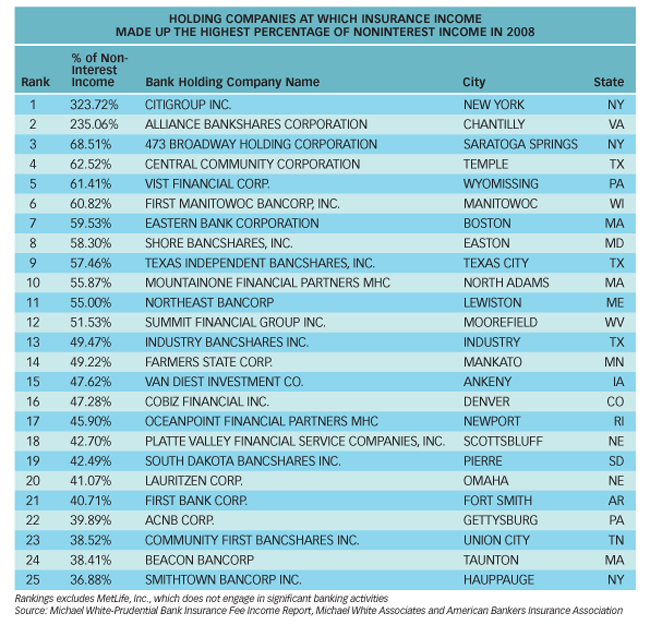 Source: Michael White-Prudential Bank Insurance Fee Income Report, Michael White Associates and American Bankers Insurance Association
As the chart shows above, for some banks insurance income was huge. For eg. – Maine-based small bank Northeast Bancorp (NBN) had 55% of noninterest income come from insurance income. This is a cause for concern since as a bank NBN was dependent too much on insurance income – which is not its core business area.