Office REITs are one of the worst affected areas within the REITs space. Residential and Warehouse REITs have soared since the Covid-19 era. But office REITs plunged dramatically as most offices shut down and then when normality started to return, work from home options killed the office REITs. Unlike in the past companies are not leasing big office spaces and existing leases are also renewed with reduced spaces. It may take many years before office REITs retain their former power and growth.
The following chart shows the 5-year return of 3 major office REITs:
Click to enlarge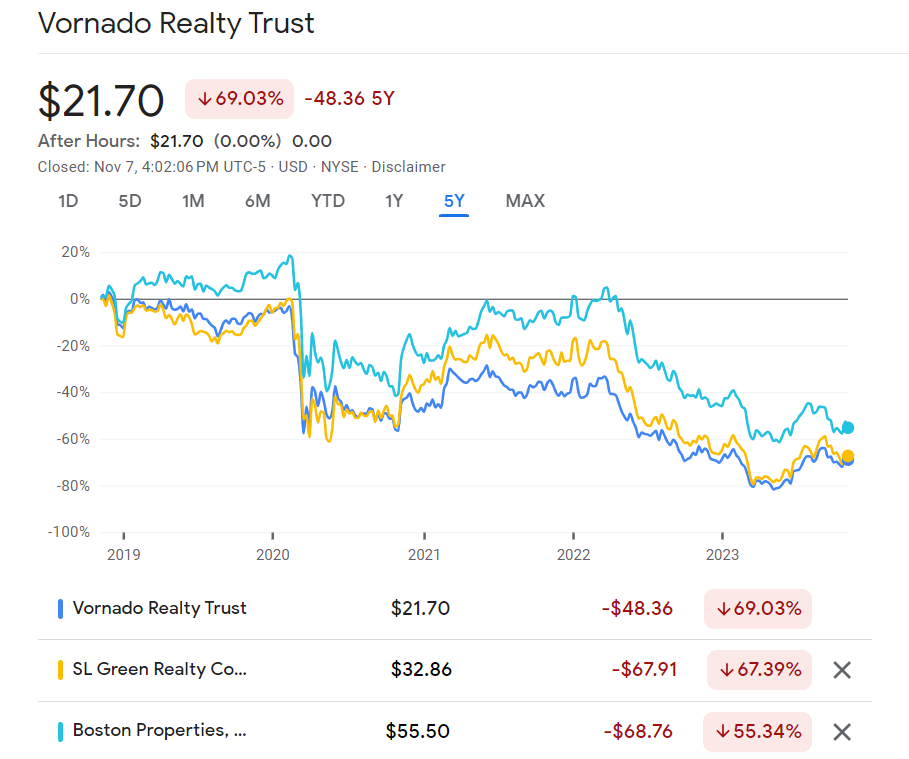 The chart below shows the YTD returns: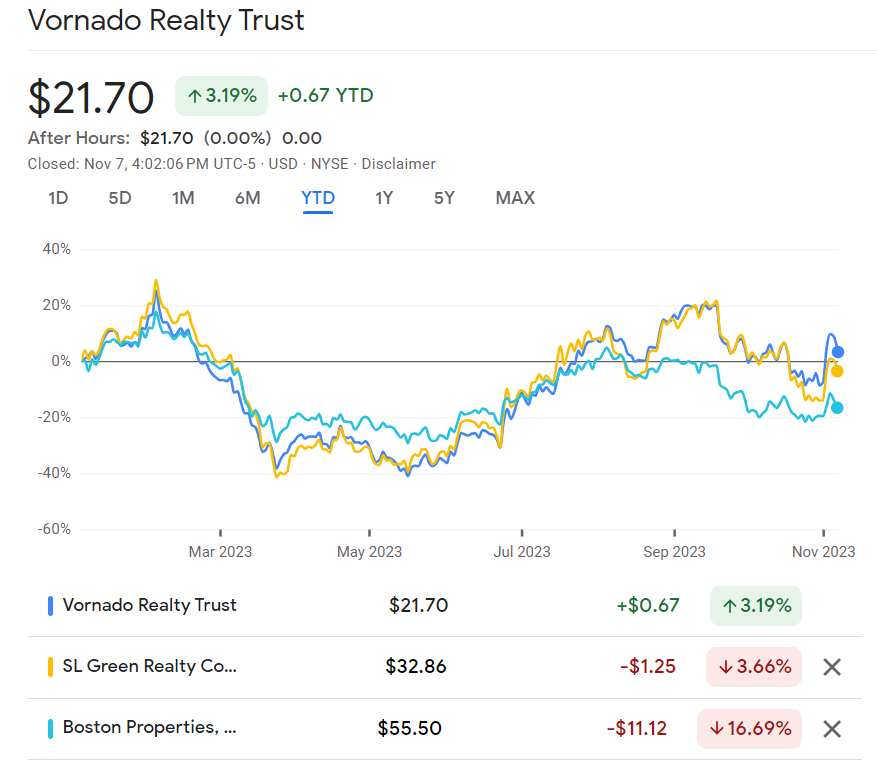 Source: Yahoo Finance
Vornado(VNO) is a major player in markets across the country and owns multiple famous properties in New York. Before Covid the company used to a solid dividend payer and was the stock performed well each year as well. However all that changed when Covid hit and the company is still struggling. The firm paid dividend earlier this year but has suspended payments for the rest of the year hi-lighting the difficulties facing this part of the REITs sector. From a high of about $72 a share in 2019, the stock closed under $20 yesterday.
Long-term investors are nursing huge losses with no end in sight for recovery.
Referenced stocks:
Boston Properties Inc (BXP)
Vornado Realty Trust (VNO)
SL Green Realty Corp (SLG)
Disclosure: No positions