The Israel-Hamas war of 2023 started with the attack on Israel by Hamas on Saturday, October 7, 2023. The impact of the current crisis on equity markets in the US have been muted. Oil prices have not moved much as well. This is understandable since Israel is not a major producer. Oil producing countries in the Middle East are not involved in this conflict and oil flows as usual to global markets.
According to a recent article by Jeffrey Kleintop at Schwab, US and global equity market reactions to geopolitical events involving Israel in the past have been muted as well:
Click to enlarge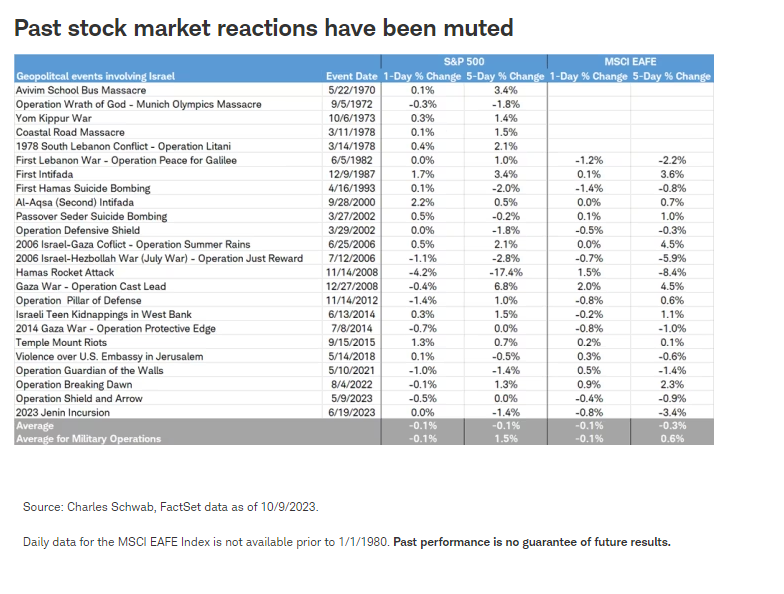 Source: Conflict in the Middle East, Jeffrey Kleintop, Charles Schwab
In general, any geopolitical crises do not have much impact on equities in the long-term. The current war will be no different. So accordingly investors need not worry about a collapse in equity prices.
Related:
iShares MSCI Israel Capped Investable Market Index Fund (EIS)
Disclosure: No positions