One of the key strategies for success with equity investing is diversification. I have written many times before that diversification can be done in many ways. For instance, one can diversify across sectors, regions, countries, asset classes, etc. When investing in overseas markets it is critical that an investor spread their assets across countries since no country is the top performer year after year consistently.
The following chart shows the performance of developed markets from 2002 to 2021:
Click to enlarge: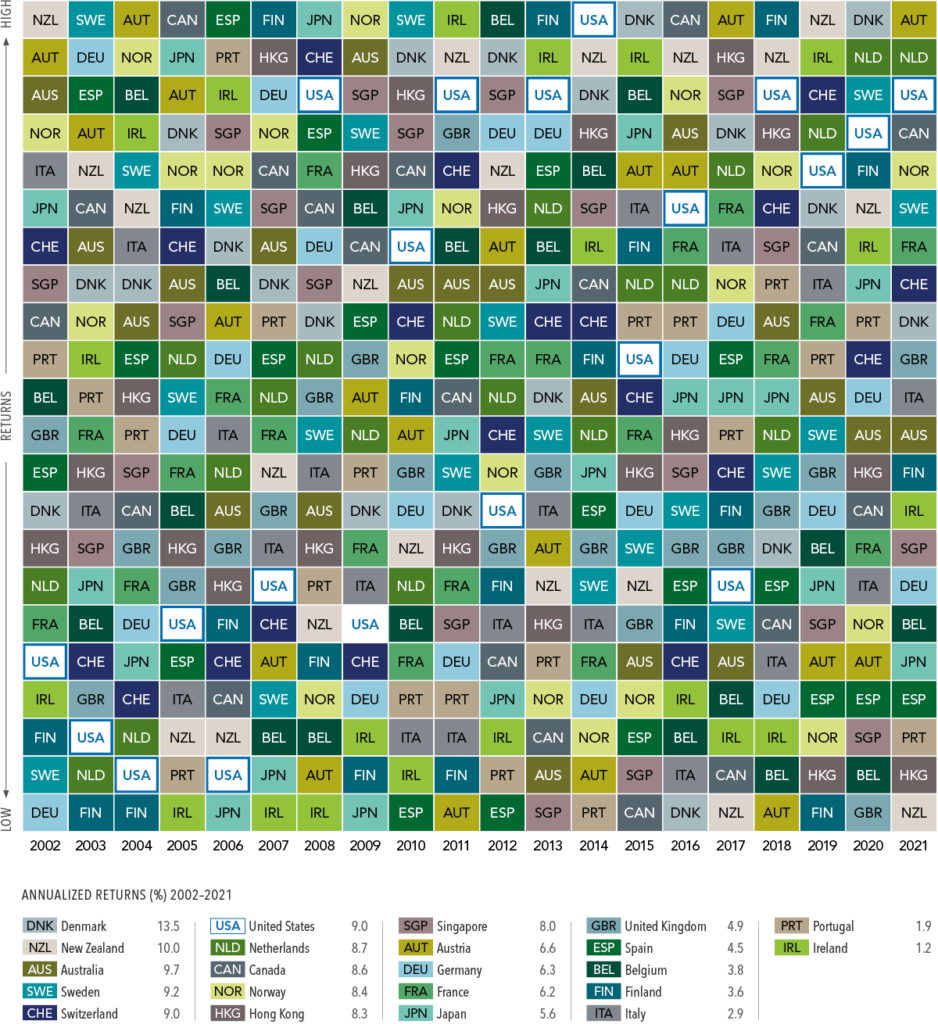 Source: Which Country Will Outperform? Here's Why It Shouldn't Matter, Dimensional Fund Advisors 
Below is a brief excerpt from the above article:
• Austria posted the highest developed markets return in 2017—but the lowest the next year.

• The US ranked in the top five for annualized returns over the entire 20 years but finished first in the country rankings just once over that period. In nine calendar years, it was in the lower half of performers.