European stocks are performing better so far this year than US stocks. However over the past 5 years and the long run they they have lagged US markets. For instance, the DAX index is up 6.85% YTD while the S&P has increased by 3.88%. Over the past 5 years, the S&P 500 has shot up over 3 times that of the DAX as shown in the chart below:
Click to enlarge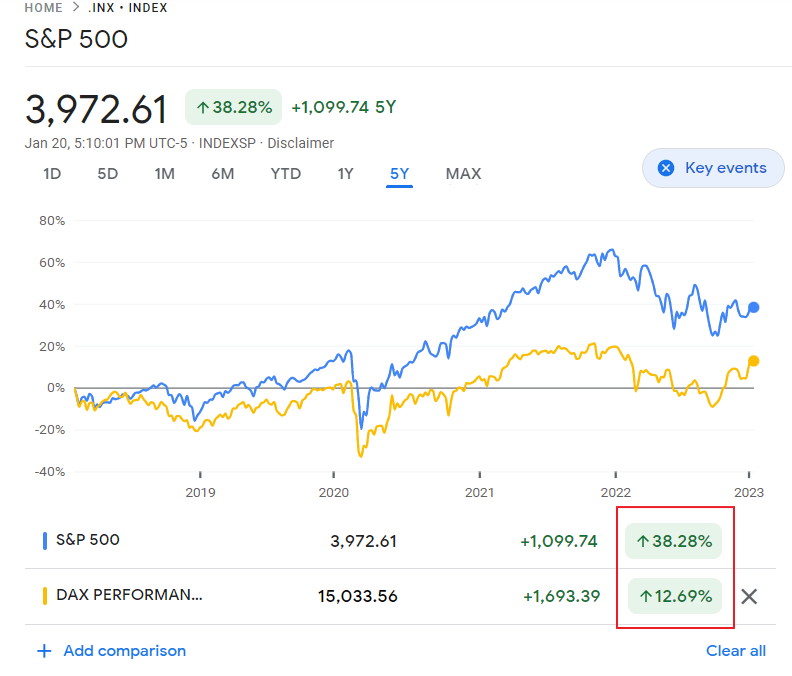 Source: Google Finance
Similarly the S&P has crushed the DAX in the long by an astonishing margin.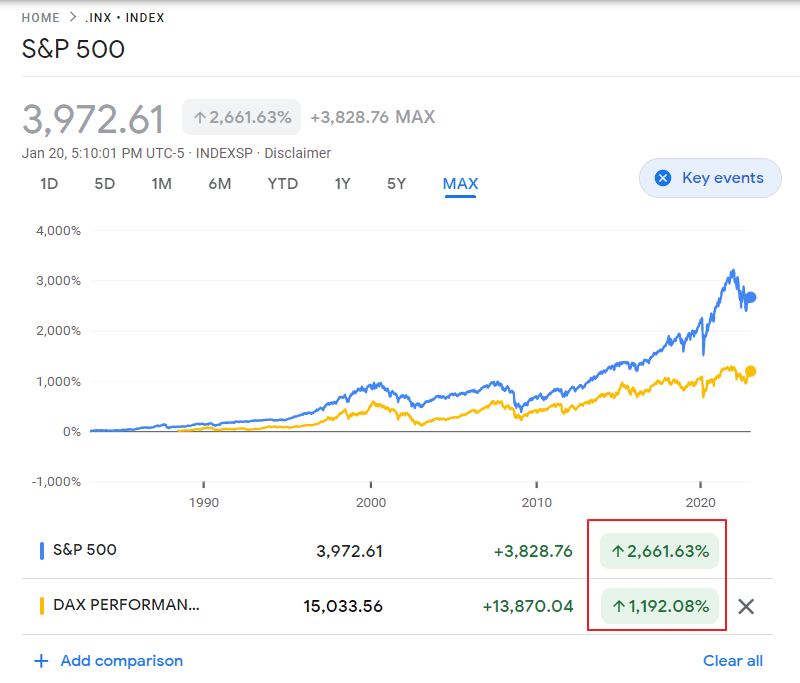 Source: Google Finance
No wonder most US investors prefer domestic equities than any overseas markets including Germany.
Related ETFs:
Disclosure: No positions