Lithium is one of the hottest commodities in the world these days since it is used in the manufacture of batteries in Electric Vehicles (EVs). A handful of companies dominate the lithium-related industry. Among the top 10, 4 are Chinese companies though it has smaller global reserve of of the commodity. Australia has a relatively higher percentage of Lithium reserves. Hence 3 firms from Australia made it to the top 10 list based on revenues in 2021.
The largest Lithium producer is Chile-based SQM(SQM). North Carolina-based Albemarle (ALB) is more of a downstream player but had the top revenue last year according to an article by Truman at Substack.
Click to enlarge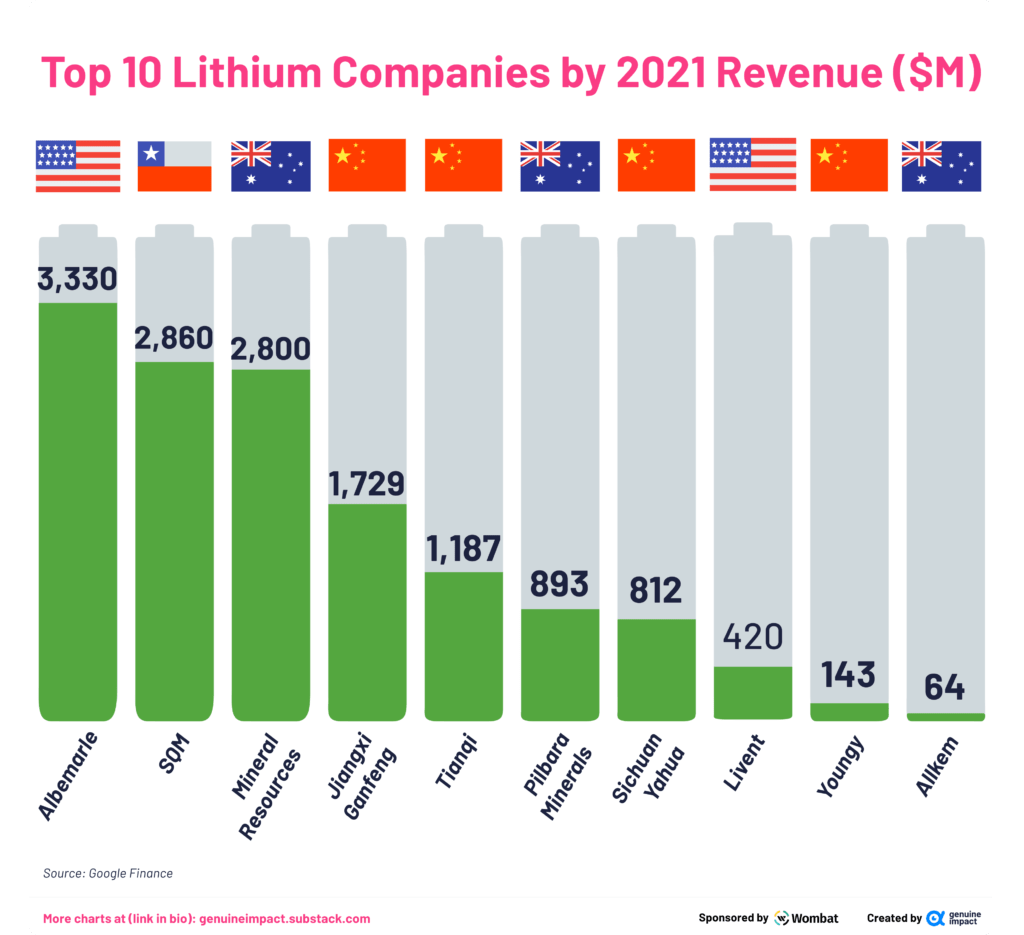 Source: 4 new charts on lithium – the hottest commodity in the world now, Genuine Impact Newsletter, Substack
The biggest Lithium mines in the world by reserves are shown in the chart below:
Click to enlarge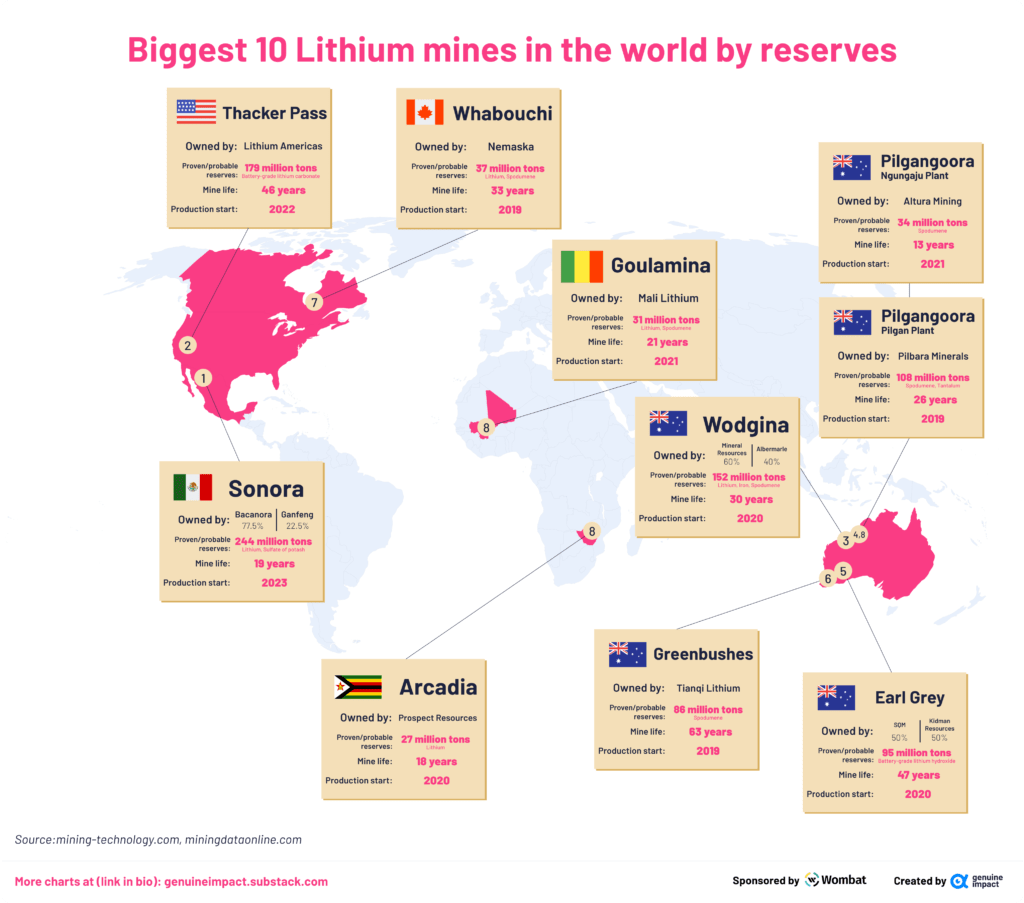 From an investment perspective, Chilean lithium giant Sociedad Quimica y Minera de Chile(SQM) has been an astonishing performer. Since 2011, the stock is up 4,000% according a piece by Ernesto Canales and Mario Canales of Latinometrics at Substack.
Click to enlarge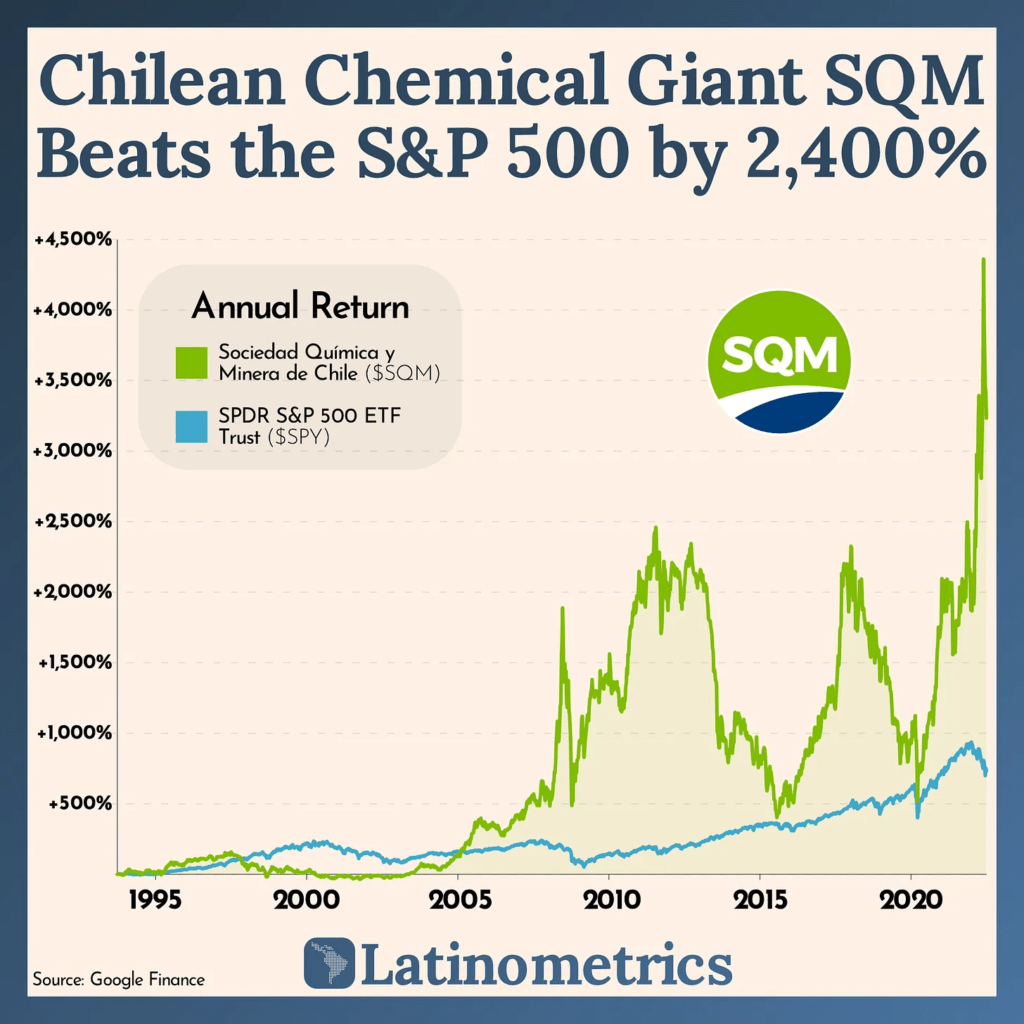 Source: Psychologists, Remittances, and Chilean Giant SQM, Latinometrics
SQM has performed very well this year also. While the S&P 500 is in a bear market and many of the former hi-fliers are down even more SQM's stock has shot up about 85% year-to-date.
Continued growth of EVs around the world should keep the demand high for Lithium and that should be beneficial to these companies.
Update(11/25/22):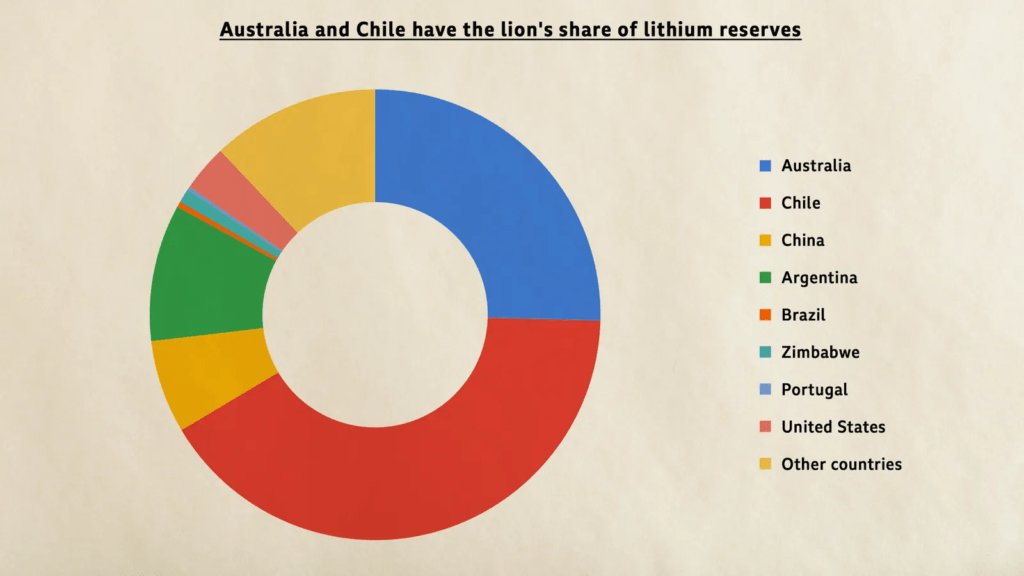 Source: How Australia became the world's greatest lithium supplier, The BBC
Disclosure: No positions