Bear markets are often the best time to invest in equities. This is because bull markets follow bear markets always. Bear markets can be considered as the duration when excesses of the previous bull markets are washed off. The following is an awesome chart that shows the US bear market lengths and the overall rise in markets as referenced by the S&P 500 index value in green color on the right:
Click to enlarge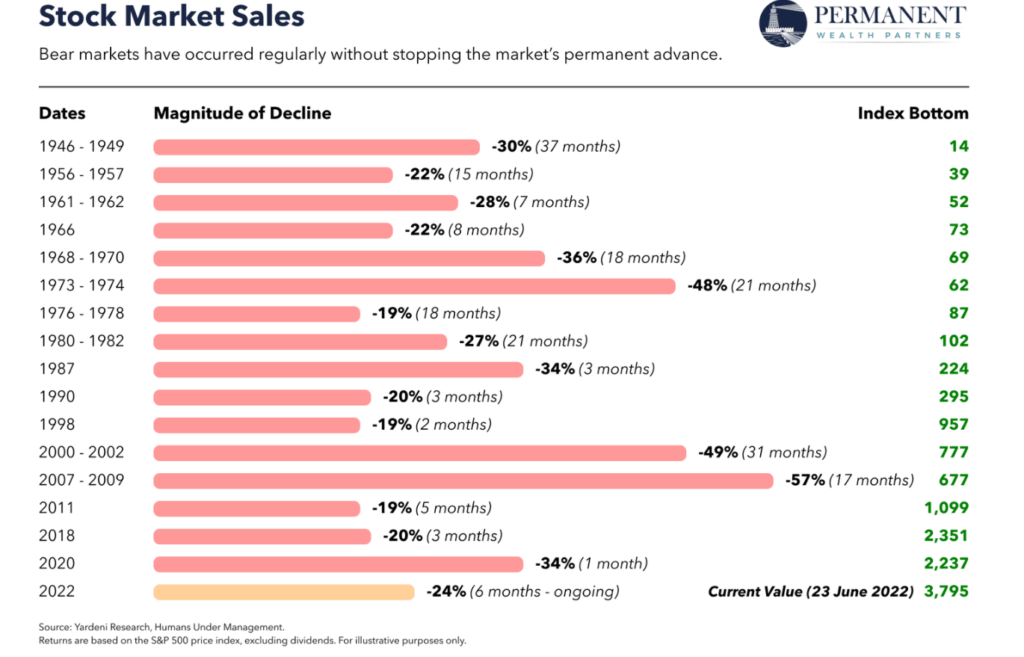 Source: The Bear Market issue, Permanent Wealth Partners
For example, at the depth of the Global Financial Crisis (GFC) of 2007-2009 the S&P 500 reached 677 after a brutal bear market that prolonged for 17 months. Then by the time the next bear arrived in 2011 the index value was 1,099 or the next one in 2018 when the index was even higher at 2,351.
So the key takeaway for investors is not to focus too much on the bear market volatility and violent movements and instead focus on their long-term and invest consistently taking advantage of lower prices.
Related ETF:
SPDR S&P 500 ETF Trust (SPY)
Disclosure: No Positions